[6/20 Sun venue report] Shibuya Torque final day
At the final day of screening at Shibuya Torque, nomination films of the U-25 Project and NEO Japan Program were shown.
After all of the screenings of U-25, the director of WHATEVER YOU WANT IT TO BE, Takuro Ijichi, and the producer (Ogawa) appeared on stage. The director shared us about how the idea of the film was derived from his experiences living in Beijing, and the process of how he started making films. He also told us about his values in filmmaking in order to mentally move people, so that he can help those who are suffering or unhappy through his films. Ms. Ogawa shared us about how she met the director during studying abroad, and also about the appeals of his films. Mr. Ichiji expressed appreciation towards the fact that SSFF became an opportunity for him to screen his film for the first time in Japan, and Ms. Ogawa also mentioned her gratitude toward the people who came to see the film, as well as her intentions to create feature-length films for entering other programs. She also revealed how she is currently in the process of shooting her graduation film at her home Kagoshima which she hopes to screen by next year.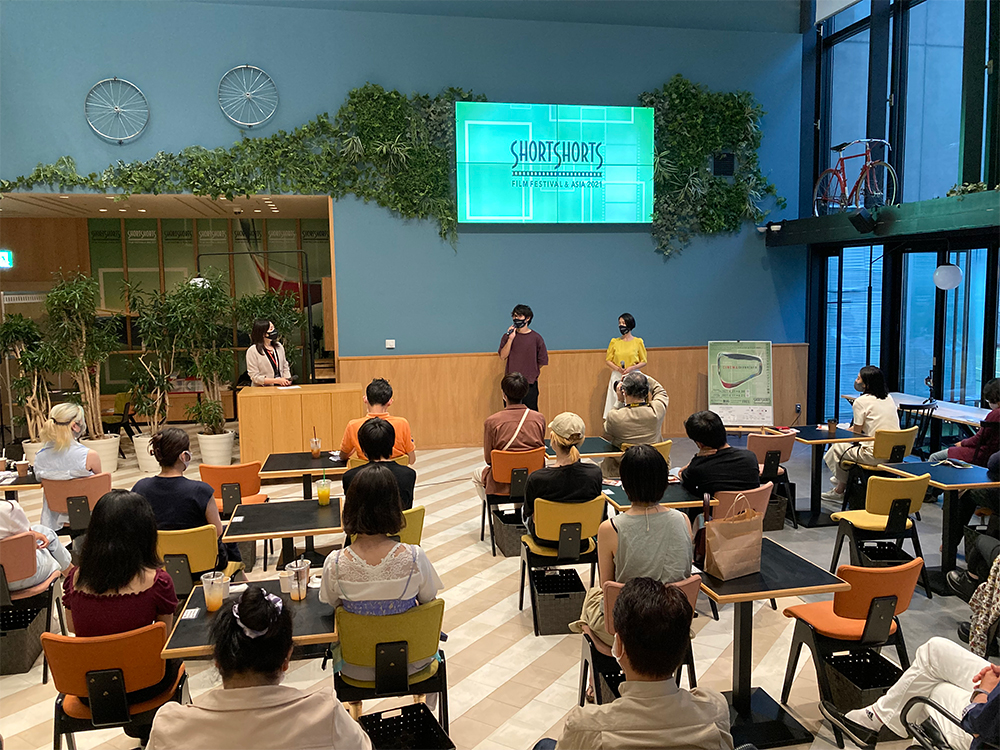 Lisa Siera, director of The Ones Who Walk Away also took the stage. She explained that the film was shot during her university entrance exam period, and she tried to express how students who feel mentally driven by the amount of work and pressure from everyday lives often feel like they want to disappear somewhere. She intended the film to be a light for others to convey the message that although people come and go in society and change is inevitable, we should consider those changes positively. The director shared us about how her experiences in drama club back in middle school were the origins of her desires to start filmmaking, and about her struggles in trying to fit the film within 5 minutes. She also mentioned how SSFF became a good opportunity for her to get to know other films of various genres and themes. The director will start her 3 year education of filmmaking in the U.S and France from this year, and we can look forward to her future films.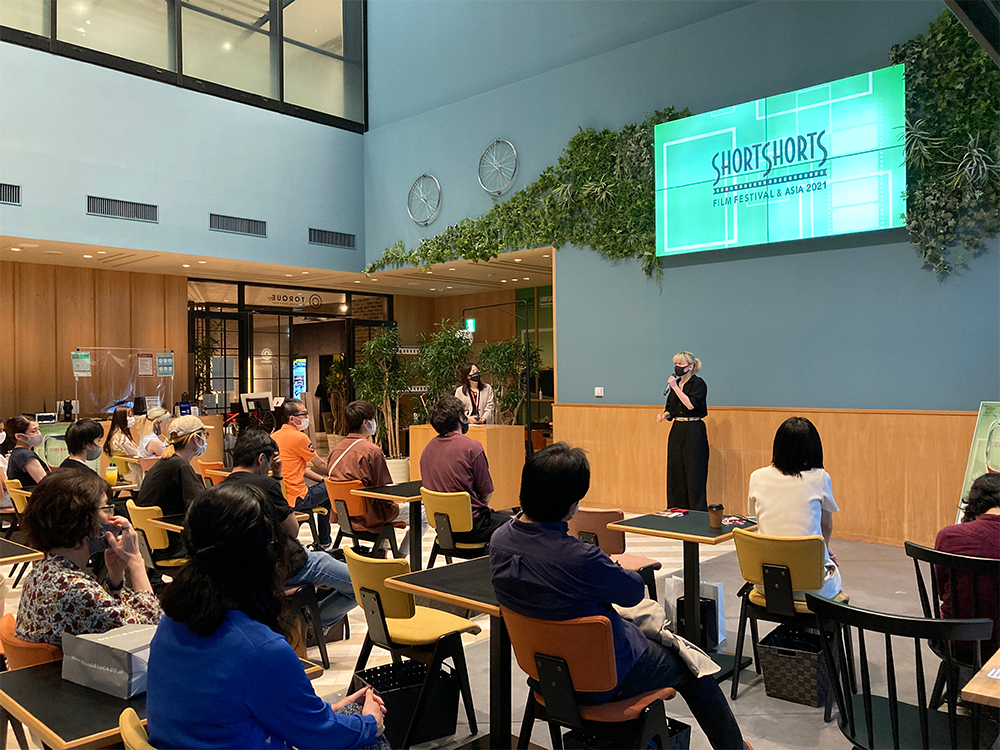 All of the screenings at Shibuya Torque had ended today. We express special thanks to all of the people who visited the venue. Tomorrow we will be holding the Awarding Ceremony, which will be livestreamed on YouTube from 16:30, so please check out to see which films will win the awards.