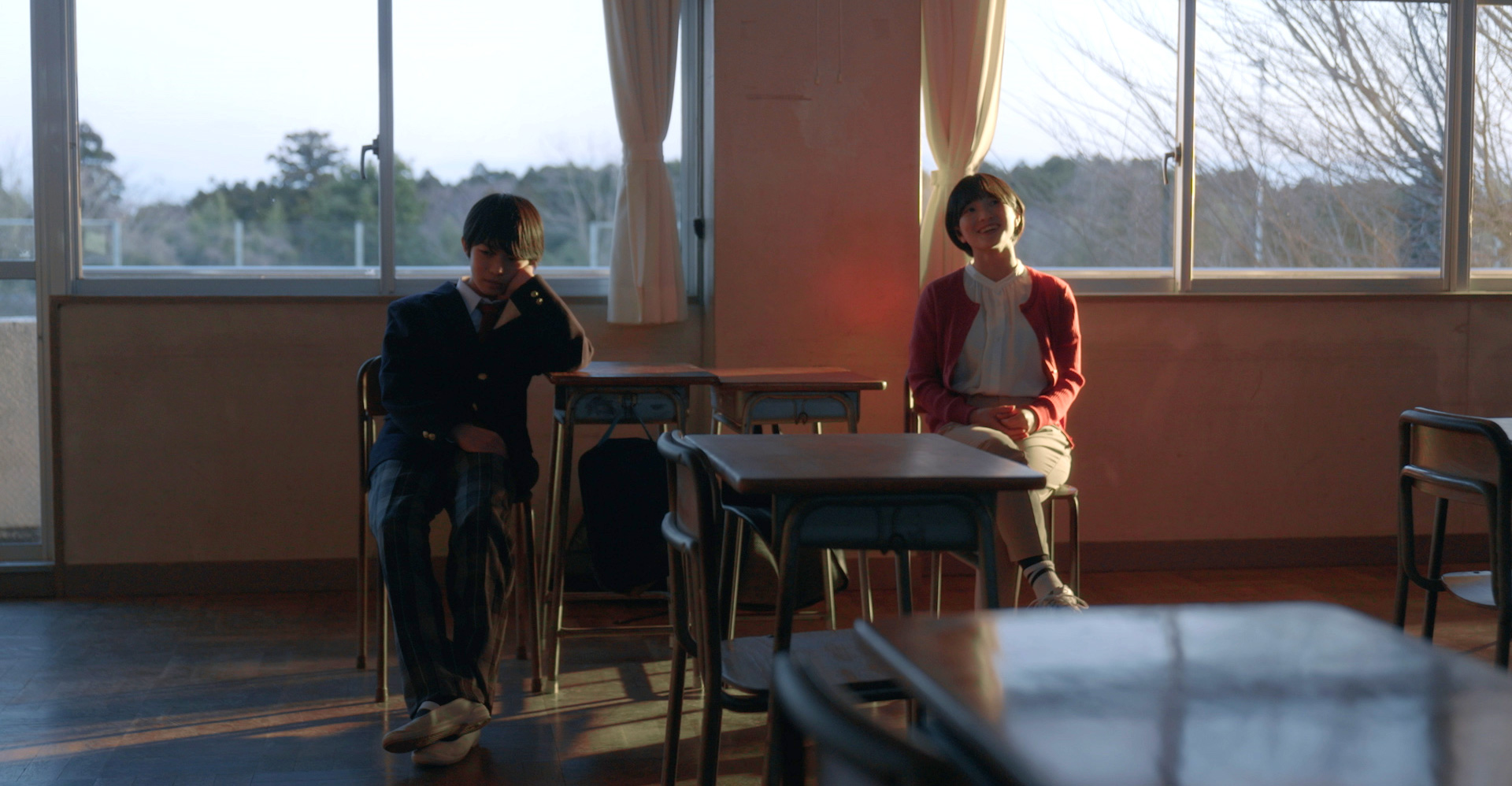 心って、どこにあるんだろう。
NEO PORTRAITS / Introduction
Short Shorts Film Festival & ASIA 2022, accredited by the Academy Awards®, collaborated with Nippon Telegraph and Telephone Corporation (NTT) for a new project, a short film that will depict ideal lifestyles in coexistence with cutting edge technology. We started streaming the first part of the project, an International Conference feat. "IOWN."  
You can watch the video of the conference here
We called out for short film projects/draft stories inspired by this conference from creators around the world. One draft story, "What a Wonderful World" written by qurata kenji, was selected from a large number of submissions, and the short film "NEO PORTRAITS" was produced.
NEO PORTRAITS
Sci-Fi Drama / 19:51 / 2023
Director: GAZEBO Cast: Kōnōsuke Harada, Osamu Yō, Kimiko Ogino, Takumi Kasezawa, Takao Kanno, Ikumi Tsuchiya
Synopsis
A story of rural Japan in the near future.
"Cutting-edge technology" and "things that haven't changed" coexist in this depopulated town. Takumi, an eighth-year junior high school student, felt it strange that the adults in his town treated the android made in his mother's image as the real thing.
However, only Hana, his homeroom teacher, was different from the other adults.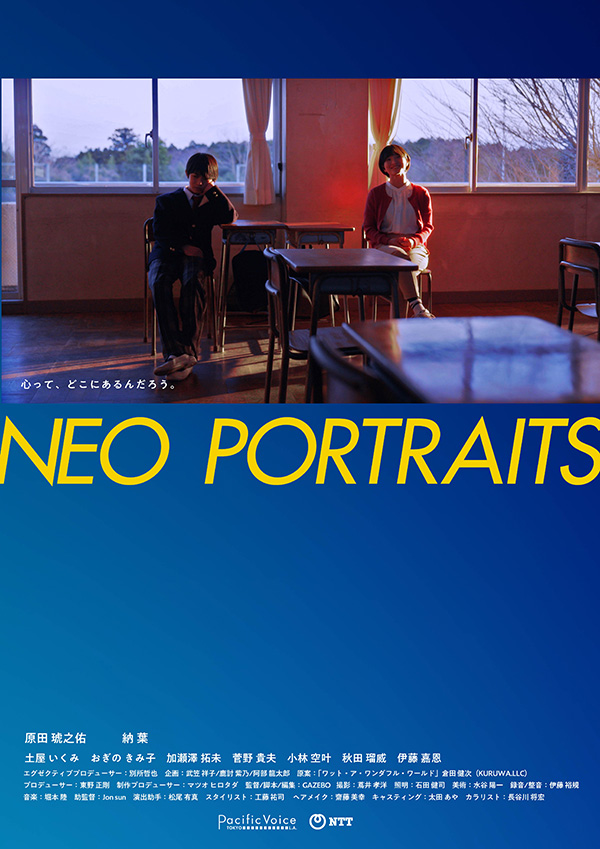 Cast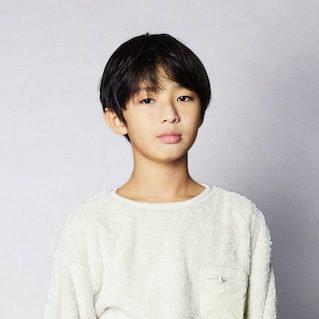 Kōnōsuke Harada
Born February 2, 2010, Tokyo.
Film: 2022 "Sabakan Sabakan" Director Tomoki Kanazawa (movie debut, Kenji Takemoto role)
TV: March 9, 2022 Drama "PICU" (Sakuta Noguchi role, Fuji TV)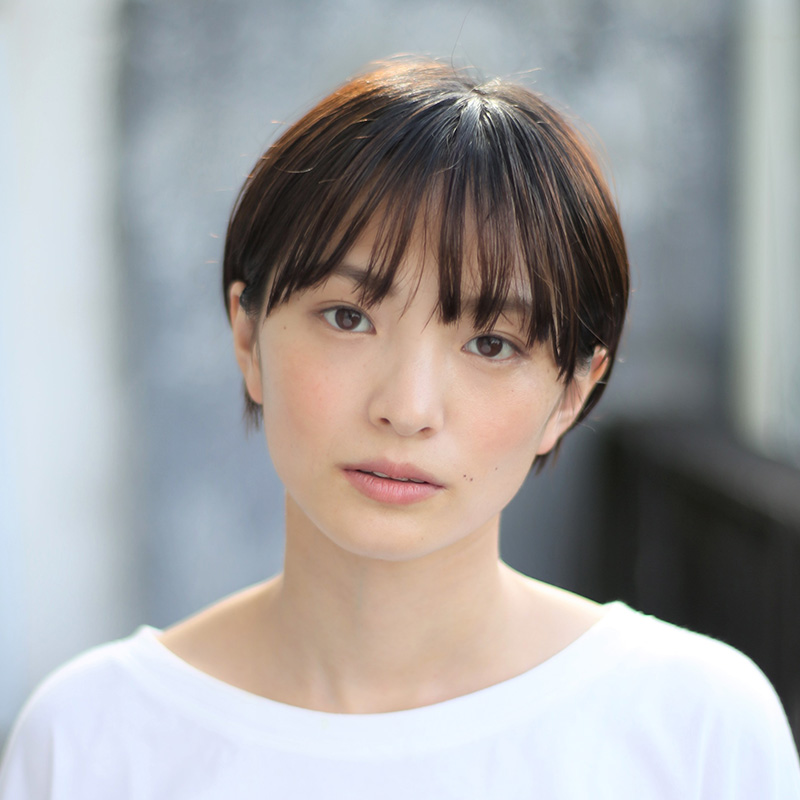 Osamu Yō
Born in Kanagawa Prefecture in 1995. After entering Waseda University, she joined the theater group. After graduating, she gained experience mainly in small theaters, and appeared in plays by notable theater companies such as Gekidan Kenshin and iaku. In recent years, she has been steadily expanding her range of work in the film & TV industry..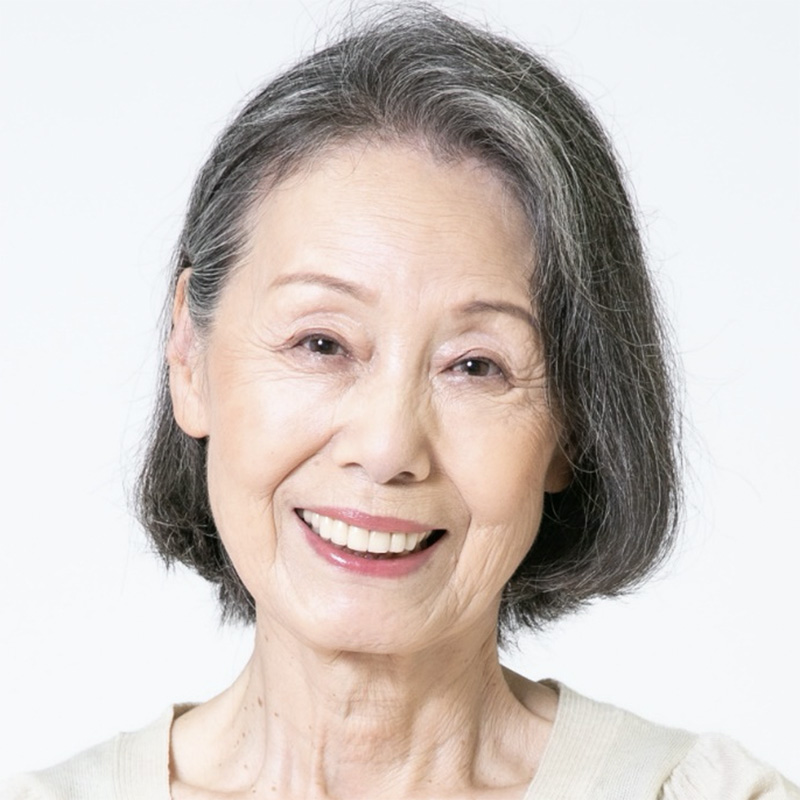 Kimiko Ogino
Born in 1947 in Kanagawa Prefecture.
Films:
"Manazashi,"
"itai - ashita e no jū nichikan"
TV:
"Final Cut" (CX),
"Ryusei Wagon" (TBS)
"shin keishichō sōsa ichi ka gakari / Season 3"
"iryū sōsa"
"kazoku hōtei"
CM
"marukome ryōtei no aji"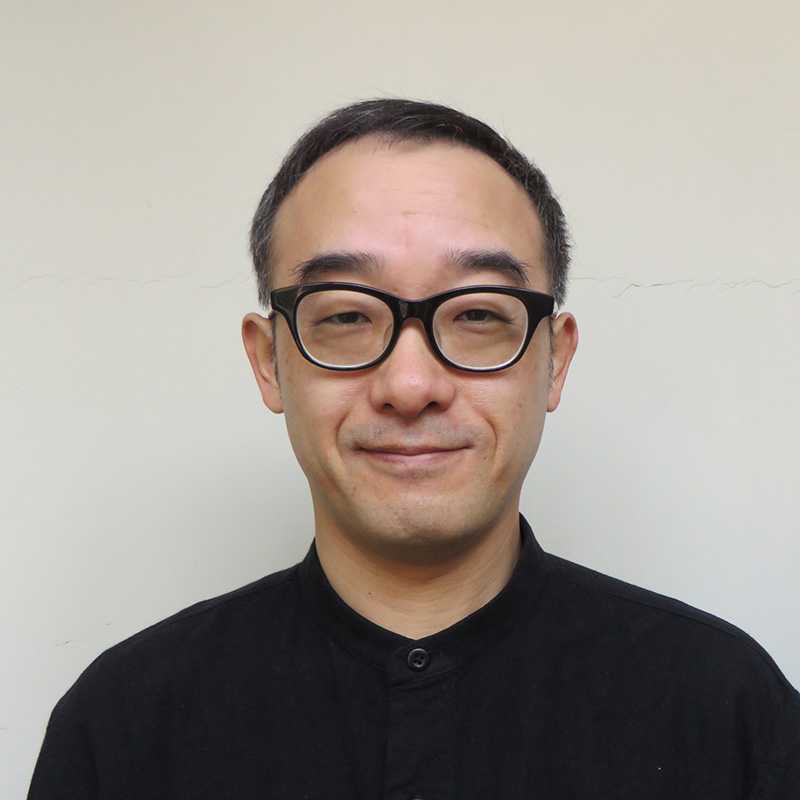 Takumi Kasezawa
KNOCKS, Inc.
Born: in 1977, from Chiba Prefecture
1998: "koi wa nicchoku"
1999: "nobunaga no moto"
2008: "purima tensei"
2016: member - gekidan kenshin
2019: gekidan kenshin kōen
"anata no ban desu" (Nippon TV)
"wasuretemoraenai no uta" (Kyōdō Tokyo / TBS)
2020:
"shichitenhattō!totsuka yado" (Nippon TV)
"jū roku CH a zukin famirī kyōsō" (WEB CM)
"bishoku tantei gawa akechi gorō" (Nippon TV)
"chi ran ando gan" (gekidan kenshin)
2021:
"hatarakanai sen tōki"
"mokujiritsuju" "dōwashū"
"eisei" (Kyōdō Tokyo)
"sukēru II" (gekidan kenshin)
2022: "tōbōi F" (Nippon TV)
"hatsukoi no akuma" (Nippon TV)
"mirai wa koko kara purojekuto"
"takushīhen" (TV Asahi)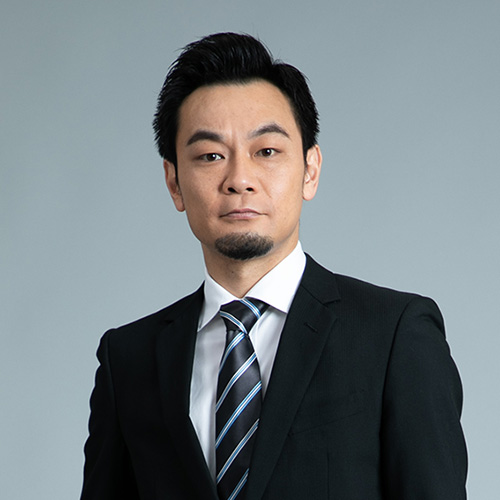 Takao Kanno
Born in 1979 in Kanagawa and raised in Nagano.
While a student at Meiji University, he encountered the theater circle Sodosha, and was inspired by the style of creating improvisational scenes. After graduating, he continued to work in small theaters and joined Jijido in 2009. Appeared in almost all performances until dissolution in 2016. After dissolution, he continues to work as a freelancer.
Major appearances in recent years
・Stage
JACROW "Dark General" Trilogy" (2020)
"Kikuchi Ushigo" (2021)
The day after tomorrow" "Red eyes" (2020)
"Long row of grave markers" (2021)
・Movie
"Manibus Seeds" directed by Kensuke Ashihara (2021)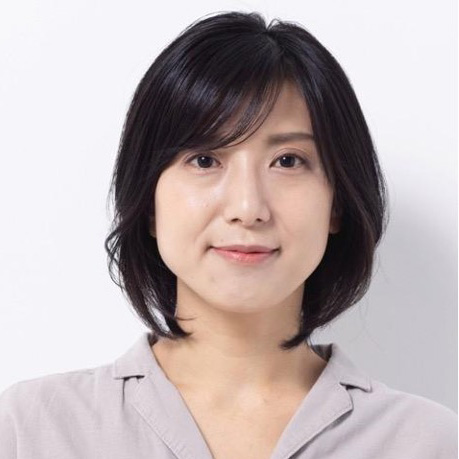 Ikumi Tsuchiya
Born October 9, 1983 in Aichi Prefecture
Movie Films: "Until the day you can laugh at blue" Director: Karin Takeda (Released in 2023) "Gaki laughs" Director: Wataru Hiranami (2022)
TV:
NHK "Heroine birth! Dramatic women" (2022)
Fuji Television Dinos Iimono Premium (2021)
E Tele "u & i" (2019)
TV Tokyo "Grudge shop Honpo" Reboot" Episode 2 (2009)
NHK "Junior High School Diary" (2000)
CM:
AKKODiS JRA web Anshin Life Kirin Ichiban Shibori
Stage:
Area 51 "Seagull" Written and Directed by Jinboji Akira (2021)
Director / Writer / Editor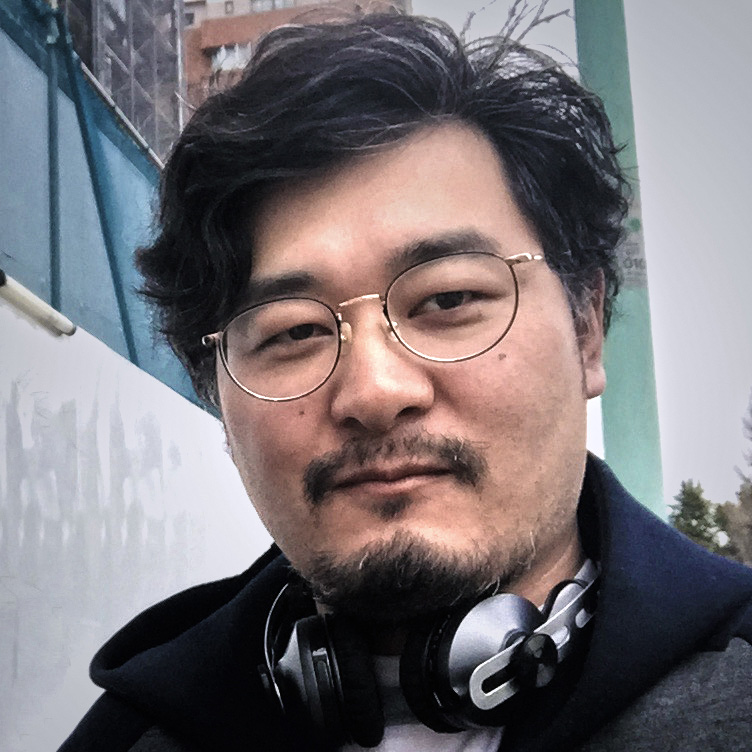 GAZEBO
Born 1978, in Gotemba City, Shizuoka
After working as an assistant director, art painting staff, and in production, he is now directing movies, commercials, and music videos.
My favorite things are Eiichi Otaki, Fujio Fujiko, late-night anime, and late-night radio. As director: Short film "Vtuber Nagisa" (NETGEAR Japan)
In addition to being selected as a recommended work by the Jury Committee of the Entertainment Division of the Agency for Cultural Affairs Media Arts Festival, has won 16 awards, including the Grand Prix, at domestic film festivals. Awards: Short film "AIM" (NETGEAR Japan)
In addition to winning the SSFF & ASIA2022 Branded Shorts of the Year (National Division), 16 awards including 4 Grand Prix at domestic and international film festivals. The short film "BEFORE/AFTER"
In addition to being released in theaters nationwide as part of MIRRORLIAR FILMS, it won four awards at domestic film festivals.
SSFF & ASIA 2022 "NTT presents International conference to visualize the future of film production brought about by technological innovation feat. IOWN"
In this conference we discussed the visualization of our brighter future: how to embody the coexistence of development of science & technology and vibrancy as human as a short film. Not only NTT but many major companies are expecting new opportunities with IOWN technology. NTT, with experts from Natural Society Lab which studies social and human life using the IOWN, the executive producer of the Yubari International Fantastic Film Festival, the professor of the research center at the University of Tokyo, and an award-winning filmmaker from abroad participated as speakers. https://www.shortshorts.org/content/event/12876
About IOWN (Innovative Optical and Wireless Network)

The IOWN (Innovative Optical and Wireless Network) concept uses innovative technology to exceed the limits of existing infrastructure, optimize the individual and based on all sources of information, creates a prosperous society that accepts diversity. In order to create a network and information processing infrastructure, including terminals, that can provide high-speed, large-capacity communication using innovative technologies centered on fiber optic technology, and enormous computing resources..
https://www.rd.ntt/iown/
Draft story
Written by qurata kenji(KURUWA.LLC)
Title : What a Wonderful World
Qurata Kenji
Qurata Kenji is an award-winning director, scriptwriter and acting coach. His film "Speed Girl" won the Grand Prix at the Sundance/NHK International Filmmakers Award in 2009. "Everytime We Say Goodbye" and "Novela Picaresca" won the Audience Award at Asia's largest film festival, Short Short Film & Asia, a festival officially recognised by the Academy Awards. The two films went on to win the Grand Prix and other awards at many international film festivals. In 2017, he wrote and directed the TV series "Futari Monologue". In 2019, he will release a full-length feature film, "Indigo Children", and two short films, "Goodbye Dorothy" and "Robin". In 2021, he directed the TV series "Aikatsu Planet! In 2022, he wrote and directed two films based on the popular video game "A3!", which has been downloaded over 7.5 million times. The two films, "Mankai Movie A3! Spring & Summer" and "Mankai Movie A3! Autumn & Winter" will be released worldwide in 2023.
qurata kenji official website
www.quratakenji.com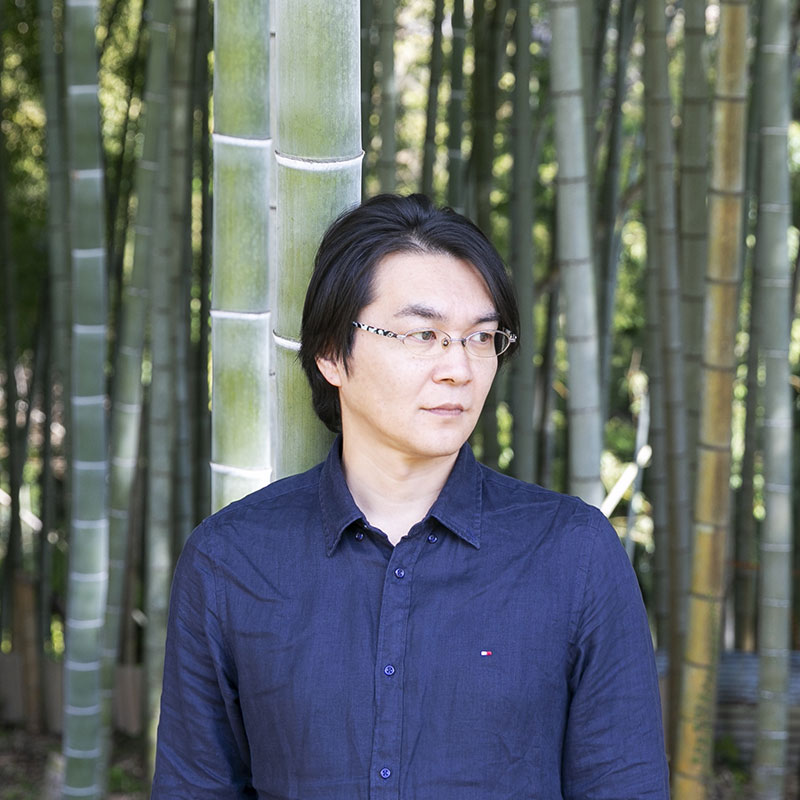 Comments
Film Director: Koji Fukada
As with Hugo Gernsback's "Ralph 124C41+," an artist's fantasies often foresee the future and act as invisible hands to direct people into a new society. "NEO PORTRAITS," which gives us a vivid glimpse of life in the future through simple ideas, also gives a gentle push though our hands are confused and tremble with anxiety. It seemed to me that the trembling is the essence of this form of expression.
SSFF & ASIA Festival Ambassador: LiLiCo
The drama teacher's way of thinking is wonderful.
He doesn't want an answer, he wants to know what the person thinks.
This is what's missing in our world. Imagination makes humans bigger than life.
I can look something up and the answer is readily available. We are starting to lose the ability to think.
The words are mis-matched, but cutting-edge "electronic androids" and "humans" do coexist. Will this be our future someday?
If you dig deep into this film which was created from a discussion, I feel you will begin to see what can be done now. Surprise and excitement, sadness and hope. Everything. In this one film.
Film Producer: Shuichi Fukatsu
What a great take on what the future can bring! At a time when chat GPT may completely transform our lives, how do we come to terms with the reality brought about by AI? It's a film that beautifully depicts the truth of this future through our everyday life.
Based on this short story, I would definitely like to see it blow-up into a feature film!
Film Director: Genevieve Clay-Smith
"Neo Portraits is a beautifully shot film that helps us imagine what could be possible in the future. The film is heartfelt and pushes us to think more about how technology will further impact our lives as it continues to advance"