Dates

2022.9.29 – 2022.10.23 How to Watch Online
Online Grand Theatre Admission Passport:
¥1,000 (JPY) for Japan residents only / $5 (USD) for international users
Films can be viewed on the video sharing site Vimeo.
To watch, register on the Vimeo site and pay by credit card or PayPal
For paid content, you can see all the short films during the screening period with one payment.
If you have not registered in vimeo for this film festival, please register an account at "Create your account".
(Enter your name, email address, and a password of your choice (at least 8 half-width characters)
*Cannot be accessed with your normal Vimeo account registration information
Log in with your pre-existing or new account
After you have logged in, you can purchase the Admission Passport for ¥1,000 (JPY) for Japan residents / $5(USD) for international users.
Click on the "Paid" logo at the bottom of the page to access the paid page.
Please register your credit card information in the "Payment details" section.
CVC is the 3 digit number on the back of your card. (Four digit number on the front of your card for AMEX cards)
Caution:
Some films may not be available for the online screening program, please check the list of online films before purchasing.
Depending on where you reside (Japan/other than Japan), the short films that are available for viewing will differ. Please confirm before purchasing.
The online venue will be available from November 29,14:00 to October 23, 23:59 (Japan time).
Regardless of the application date, the screenings will end on October 23.
There may be changes in the program during the screening period.
there are no refund whatsoever.
For inquiries regarding online screenings. https://www.shortshorts.org/ja/contact/
*All films screened and distributed by Pacific Voice Co, LTD., in this film festival are by permission from the rights holders. Copying, screening, distribution or any use of all or part of the films without permission is strictly prohibited. In the unlikely event that unauthorized use is discovered, we will pursue all legal means to prosecute the offender.
Visitor Benefits:
The first 10,000 audiences can receive a limited original SSFF & ASIA NFT image visual by reading QR code in the toppage from 10:30am Oct 5th, 2022. With this NFT, you will receive special offers for SSFF & ASIA 2023 in next June.
※You can download the NFT without the access to the paid page.
For more information: https://v-voice.jp/web3/news/cpn-2022autumn.html
Co-organizer

Partner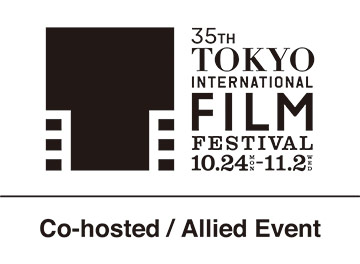 Support