Introducing the SSFF & ASIA 2022 jury members who will select the various awards.
The International Competition, Asia International Competition, and Japan Competition are supported by Sony Group Inc. as "Official Competitions supported by Sony".
International Competition Jury
Yoko Narahashi
Director / Casting Director / Lyricist
Some of Yoko Narahashi's most notable stage and musical productions include "Hair," "The Magic Monkey," and "The Winds of God. The Winds…" was invited to the Actors Studio in the United States and the United Nations Headquarters, and was also performed in Australia and New Zealand. In 2013, she produced "EMPEROR" starring Tommy Lee Jones. Yoko has also worked as a casting director for foreign films since 1986, and served also as an associate producer for "The Last Samurai (2003)". Since then, she has cast "Sayuri," "Babel," "Wolverine: Samurai," and A. Jolie's "Unbroken (2014)," among others, and was nominated for a BAFTA in casting for the NetFlix film "Giri/shame," which will be released in 2019 and won an RTS Craft & Design Award.
Hyunri
Actor
Hyunri studied abroad in Oxford, England during junior high school. She studied acting in Korea. She is trilingual in Japanese, English and Korean. She won the Best Rising Star Award at the 29th Takasaki Film Festival for starring in the film, "The Voice of Water" in 2014. In 2017, she won the Asia Star Prize at the Seoul International Drama Awards. Her recent works include films such as "Wife of a Spy" "The Wheel of Fortune and Fantasy" and TV series, "PACHINKO" "Love You as the World Ends" She is the host of the radio show, "Across The Sky" every Sunday morning on J-WAVE (Tokyo)
Jéro Yun
Film Director
Born in Busan, he studied art, photography and film at the ENSAD Paris and at Le Fresnoy. His short documentary Promesse won the Grand Prize at the Asiana International Short Film Festival. His feature documentary Madame B., histoire d'une Nord-Coréenne won awards at film festivals in Moscow and Zurich, selected ACID Cannes 2016 while his short film Hitchhiker screened in the Directors' Fortnight. In 2018, his debut feature film Beautiful Days opened the Busan International Film Festival, his second feature film Fighter screened in Berlinale Generation 2021, won Best Actress, Netpac in BIFF 2020.
Asia International Competition & Non-Fiction Competition Jury
Shinji Higuchi
Film Director, Special Effects Director
Born on September 22, 1965.Higuchi entered the film industry in 1984 with the film "Godzilla" and received a special award from the Japan Academy Prize for his work as special effects director on "Gamera: Guardian of the Universe" in 1995. In 2012, he won the "Japan Academy Award for Best Director" for "The Floating Castle." In 2016, he won the Japan Academy Award for Best Picture and Best Director for "Shin Godzilla," for which he served as director and special effects director. In 2017, he directed the NHK historical fantasy "The Guardian of the Spirit: The Final Chapter." in 2022, he will serve as special effects director for "Ribbon," directed by Non In 2022, he directed the special effects for "Ribbon," directed by NON, and produced a PV "Living with Movies, Living in Movies" in support of the film. In May, his film "Shin Ultraman" was released.
Pascal Faure
Consultant for short and feature films
A leading short film specialist in France, Pascale Faure has been immersed in the world of artistic and cinematographic creation for thirty years.
From 2001 to 2020, she headed the Canal+ Short and Creative Programs unit. She has screened and accompanied about a hundred short films a year and has produced La Collection an original short film.
She was artistic co-director of «L'oeil du cyclone», the magazine of image on channel+, from 1991 to 1999 and of «l'œil de links» the magazine of creation on the net from 2010 to 2017. She is also co-writer of Claude Duty's feature film «Filles perdu cheveux gras» (Michel d'Ornano Prize in Deauville for best first screenplay in 2001)
In 2020, she created her company L'œil en plus. She is currently a Cinema consultant for short and feature films and a film programmer for film platforms and cultural events.
Makiko Watanabe
Actor
Born September 14, 1968, Tokyo. After working as a model, she made her acting debut in "BAKAYARO! (1988), which was produced and directed by Yoshimitsu Morita. Since then, she has worked in a wide range of fields, including film, stage, TV, and TV commercials. "The Asadas" (directed by Nakano Ryota) and "37 Seconds" (directed by HIKARI), for which she won the Best Supporting Actress Award at the 33rd Nikkan Sports Film Awards and the Yujiro Ishihara Award. She has also served as a jury member for many film festivals in Japan and abroad, including the Tokyo International Film Festival and SKIP City International D-Cinema Festival.
She has appeared in more than 80 films, including "The Mourning Forest" (2007/Naomi Kawase), "Love Exposure" (2009/Sion Sono), "And Your Bird Can Sing" (2018/Sho Miyake), and "A Banana? At This Time of Night?" (2018/Tetsu Maeda).
Japan Competition Best Short Award & Smartphone Film Competition supported by Sony's Xperia Jury
Eiji Okuda
Actor / Film Director
Born in Aichi prefecture in 1950. In 1979, starred in the movie "Motto Shinayaka ni Takani." Received the Mainichi Film Award for Best Actor for "Umi to Tokuyaku" in 1986, and the Japan Academy Award for Best Actor for "Death of a Tea Master" in 1989. In 1994, he won eight leading actor awards such as Kinema Junpo and Blue Ribbon Awards for "Like a Rolling Stone".
Also, in 2001, he made his directorial debut with the movie "Shoujyo-an adolescent." The film was invited by the Venice Film Festival and many other film festivals to win the Grand Prix at the 17th Paris Film Festival and the 16th AFI Film Festival. Since then, he has been highly acclaimed as director with films including "Runin," "Long Walk," and "Outside the Wind." In 2006 "Long Walk" won a triple crown with the 30th Montreal World Film Festival Grand Prix, International Federation of Film Critics Prix, and the Prize of the Ecumenical Jury.
Kiki Sugino
Actor / Film Director / Producer
She studied abroad in Seoul while a student at Keio University, and made her acting debut in 2005 with the Korean film "Mabushii ichinichi," followed by "Zettai no ai" (2006). After returning to Japan, she starred in "Clearness" (2008). Since 2008, she has been producing, directing and appearing in numerous films, including "Welcome Home" (2010), "Dawayaka na Nichijo" (2012), "Hitori no Sakuko" (2013), and "Ai no Manazashi wo" (2020).She made his directorial debut with "" (2014) and her second film as a director, "Yokudō" (2014), won the Best New Director Award at the Busan International Film Festival's Asia Star Awards. Her film as director & actor, "Snow Woman" (2016), won the Jury Prize at the Quezon International Film Festival. She continues work in all genres as an actor, director, and producer, teaming up with filmmakers from Asia and Europe.
Hassan Fazili
Film Director
Hassan Fazili is an award-winning artist that has developed theater plays, documentaries, short films, and several popular television series. His latest documentary, "Midnight Traveler", premiered at the 2019 Sundance Film Festival and won a Special Jury Award. Midnight Traveler went on to screen at over 100 festivals, including Berlinale, Shefield, HotDocs, IDFA, Emmy, Yamagata, and has won over 30 awards.
His films MR. FAZILI'S WIFE and LIFE AGAIN! both push the envelope on issues of women's, children's and disability rights in Afghanistan, and have screened and won awards at numerous international festivals. Fazili's documentary PEACE IN AFGHANISTAN, made for national television, profiled Taliban commander Mullah Tur Jan, who laid down arms in favor of a peaceful civilian life.
Hassan currently resides in Germany and is currently serving as a consultant on several documentaries, offering private film making classes and developing a script for a feature film.
Animation Competition Jury
Masaya Kakehi
Director / Writer
Graduated from Nihon University College of Art, Department of Film. His directorial debut "Bijocan" won awards at many film festivals. It was released in theaters in 2004. The following year, Satoshi Tsumabuki starred in "Tales of the Unusual Story." The series "Loss: Time: Life" (also the original draft) produced from 2003 for 10 years has been remade into many versions including short stories, serial dramas by Fuji TV, dramas, and theatrical performances. It was also remade in Korea in 2016. Theatrical releases include the movies "Sweet Rain Shinigami no Seimitsu" and "Tora-san-Wake I Became a Cat" (Hiromitsu Kitayama, Mikako Tabe).. In addition, participated in the CX "Suteki na Sen Taxi" series (Bakarhythm script, starring Yutaka Takenouchi) and the special effects drama "Kamen Rider Zero One" (2019-) as subwriter. Also served as a director on some episodes.
Juri Manase
Actress
Juri Manase daughter Shinichi (Sonny) Chiba and Yoko Nogiwa.
She made her film debut in 1994 and has appeared in numerous TV dramas, movies, and stage productions.
In 2004, she appeared in Quentin Tarantino's film "Kill Bill Vol. 1". She also contributed to the film's action scenes, including providing instruction in the use of deadly force.
In the 2007 historical drama "Fu-Rin-Kazan," she played the role of a ninja of the Sanada family, and was praised for her action techniques, which set her apart from many other Japanese actresses.
In the TV Asahi drama series that started in October 2017, "Totto-chan! in which she played the role of her mother, Yoko Nogiwa.
Currently, she has a YouTube channel where she has own directed sword fighting and action movies. She holds her own sword fighting classes.
Tomoyuki Sugiyama
President, Digital Hollywood University (Ph.D. in Engineering)
Born in Tokyo, 1954. Worked as a visiting researcher at MIT Media Lab for 3 years from 1987. After working as the chief researcher at the International Media Research Foundation in 1990 and a full-time instructor at Nihon University Junior College in 1993, established Digital Hollywood Co., LTD. in October, 1994. Opened Digital Hollywood Graduate School (Graduate School of Digital Content) in 2004 which is the first graduate school for specialists run by a corporation in Japan. Opened Digital Hollywood University (School of Digital Communications) in the following year and currently serving as the President of the University.
The e-book "Digital Stream- Re-Designing the Future" (new edition) was published in March 2022.
Kentaro Kimura
Co-CCO, Hakuhodo Inc./ Executive Creative Director, Hakuhodo Kettle Inc.
Through backpacking around the world as a student, he learned that "crossing the borders of values expands the world." With this momentum, he joined Hakuhodo, where he repeatedly crossed boundaries at work from strategy to creative, digital, and PR. In 2006, he established Hakuhodo Kettle based on the concept of "no-rule rule." The company has brought numerous innovative integrated campaigns to fruition. Then, in order to strengthen Hakuhodo's global network, he positioned himself to combine the overseeing of global creative and planning in 2017. Pre-covid, he was traveling abroad about 100 days a year. He has won more than 150 national and international advertising awards, including 10 Grand Prix, and has served on the jury for more than 25 international advertising awards. In 2021 he was named Jury President of the Film Division of the London International Advertising Awards. In 2022 he was Chairman of the Adfest Branded Entertainment Division. He is co-author of "Breakthrough:Inspired by Logic" Current he is into cooking, golf, and piano.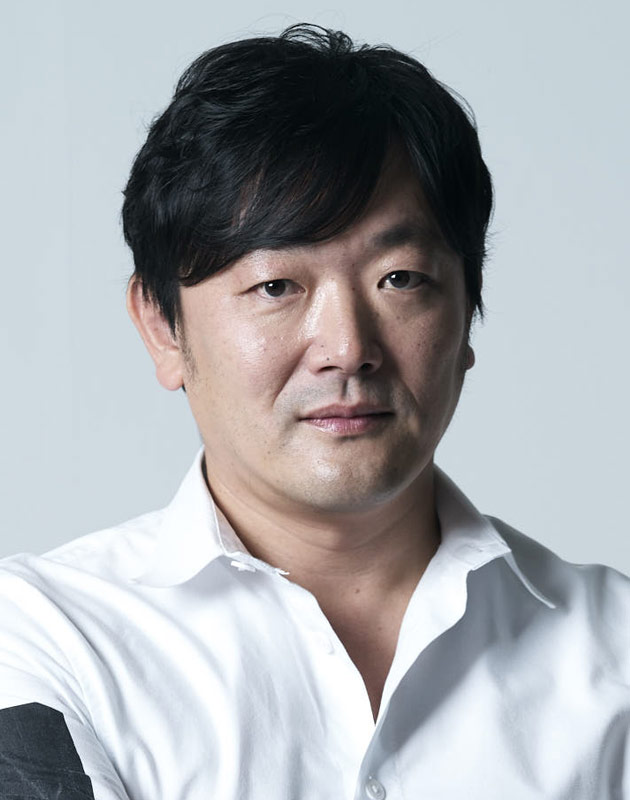 Mitsuyo Ota
CEO, TITAN CO., LTD. 
Born in Tokyo in 1964. After graduating from high school, she worked as a magazine model before becoming a TV personality.
In 1990, she married Hikaru Ota of "Bakusho Mondai" fame, who was also a member of the same production company.
The following year, in 1991, she established the entertainment production company Titan, which was incorporated in 1993 and became its president.
Currently, as president, she is busy with a roster of talent, writers, and employees, and also serves as chairman of "Titan's School."
Her books include "When I Was a 'Ningyohime" (Shueisha International), "Okusama wa Boss" (Bunshun Bunko), "Joshi Boss no Elegant and Radical Everyday" (Yamato Shobo), and "Dokuritsu" (Kinobooks).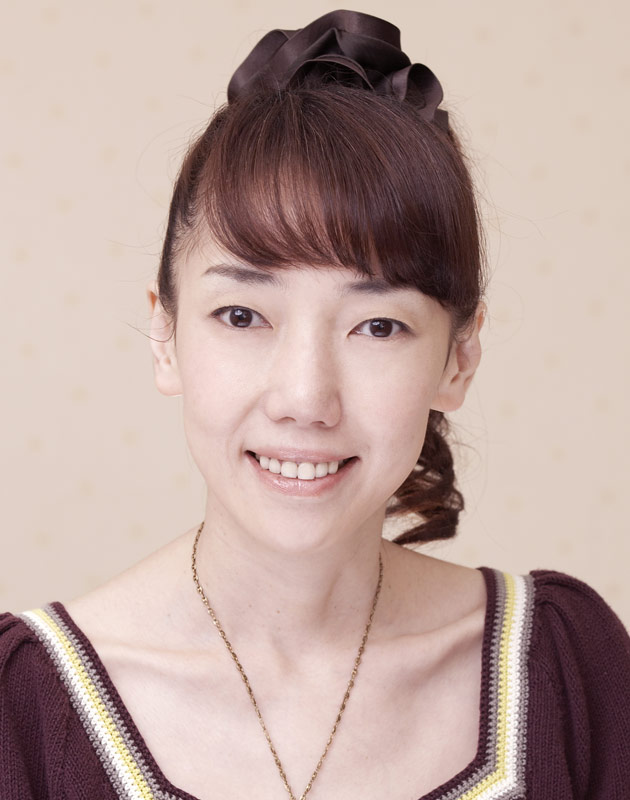 Mai Osada
SHIBUYA 109 ENTERTAINMENT Corporation.
Solution Strategy Department, Marketing Strategy Division Expert,
Director of SHIBUYA109 lab.
Joined SHIBUYA109 Entertainment Co., Ltd. in 2017 after conducting research and PR support for product development, branding, and target settings for cosmetics, food, and toy makers at a general marketing company.
SHIBUYA109 – Launched the Marketing Department as marketing manager.
In May 2018, the youth research institute "SHIBUYA109 lab." was established.
Currently, spends every day with about 200 "around 20" (men and women between the ages of 15 and 24) people every month.
Senken Shimbun serialization "SHIBUYA109 lab. Director's # If you don't know this, it's dangerous."
Attends seminars at PR conferences, commentator on TBS "Hiruobi!", contributor to many media publications.
Takuma Takasaki
Dentsu Inc.
Creative Director
Born in Fukuoka, 1969. 
Growth Officer, Dentsu Group
Takuma has received numerous domestic and international awards, including two Creator of the Year awards in 2010 and 2013.
His wide-ranging activities include writing screenplays for movies and TV dramas, as well as novels.
His books include the novels "Auto Reverse," "Haruka Kakera," "The Art of Expression," and the picture book "Makuro" (Kodansha).
He is the MC of "BITS&BOBS TOKYO" on J-WAVE every Friday night.
Yasuhito Tachibana
Producer
Chief director of production company Nemeton, he graduated from the University of Tokyo in 2001 and joined Wired Broad Networks (now USEN). He then worked at Drimax Television (now TBS Sparkle) before establishing Nemeton in 2018. His major producing credits include Netflix's "Naked Director" and "Oh My Jump! ~Shonen Jump ga Chikyu wo Saved the Earth~" (TV Tokyo), "Mario ~Yukuei AI no Yukue~" (NHK), "Futatsu no Spica" (NHK), and others.
Michihito Fujii
Film Director / Writer
Born in 1986. Graduated from Nihon University College of Art, Department of Cinema. After graduating from the university, he established the production company "BABEL LABEL" in 2010. He made his directorial debut with Kotaro Isaka's original story "Oh! Father" (2014). His film "The Journalist" won six awards at the 43rd Japan Academy Awards, including Best Picture, and many other film awards. He has released films such as "We are" (2018), "Day and Night" (2019), " The Brightest Roof in the Universe" (2020), and "A Family" (2021). This year his film "The last 10 years" will be released. He is one of the most popular film directors in Japan today.
Yuriyan Retriever
Comedian
Born in Nara prefecture. Comedian.
Known for her comedy using English and also as an impersonator.
Winner of the top prize as the #1 female entertainer on "THE W" and "R-1 Grand Prix."
As the top entertainer in Japan, she appears mostly in TV variety shows.
Recently, she has expanded her repertoire by appearing in TV commercials, films, and as a voice actor.
Major works include NHK's "Babysitter Gin!" TBS "Dragon Zakura,"
TBS "Is Love Sustainable?"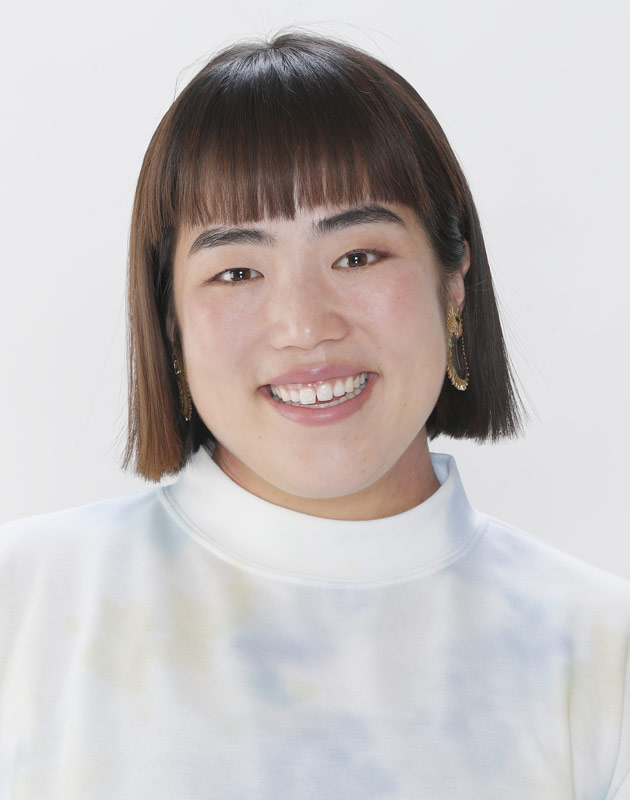 SSFF & ASIA 2022 Official Competition Sponsor