BRANDED SHORTS 2022 : 5 Awards & 7 Nominees were announced
2022.06.15
BRADNED SHORTS 2022 Ceremony was held at Akasaka Intercity as a part of the Short Shorts Film Festival & Asia (SSFF & ASIA) on June 14th.
SSFF & ASIA established the branded film category as part of an international short film festival and established BRANDED SHORTS as a competition to recognize companies and its branding  films with themes and messages in 2016.
Among the 687 works submitted from all over the world, Heineken's film "A LOCKDOWN LOVE STORY" won the international competition, and NETGEAR Japan's film "AIM" won the national competition of BRANDED SHORTS OF THE YEAR.
In the first part of the ceremony, we also announced the first Deloitte Digital Award, to three films, "Taking Flight" by Kodansha, "The Wish" by Penny, and "Unspoken Love" by Oppo. These were selected because of the embodiment of humanness and a digital society.
Starting last year, the HR award has become the HR Competition supported by Indeed this year and 52 short films which had Human Resources' point of view were selected as finalists. "Kindness is Also Yours" by Nichii Gakkan was selected as the winner of the competition.
"Ukujima" by Ukujima, Nagasaki Prefecture received the Visual Tourism Award.
This award had been given to the branded movies on the theme of tourism by local governments and organizations in Japan.
The award-winning works will be streaming at the festival's Online Venue until June 30th.
https://www.shortshortsonline.org/branded-shorts-international-competition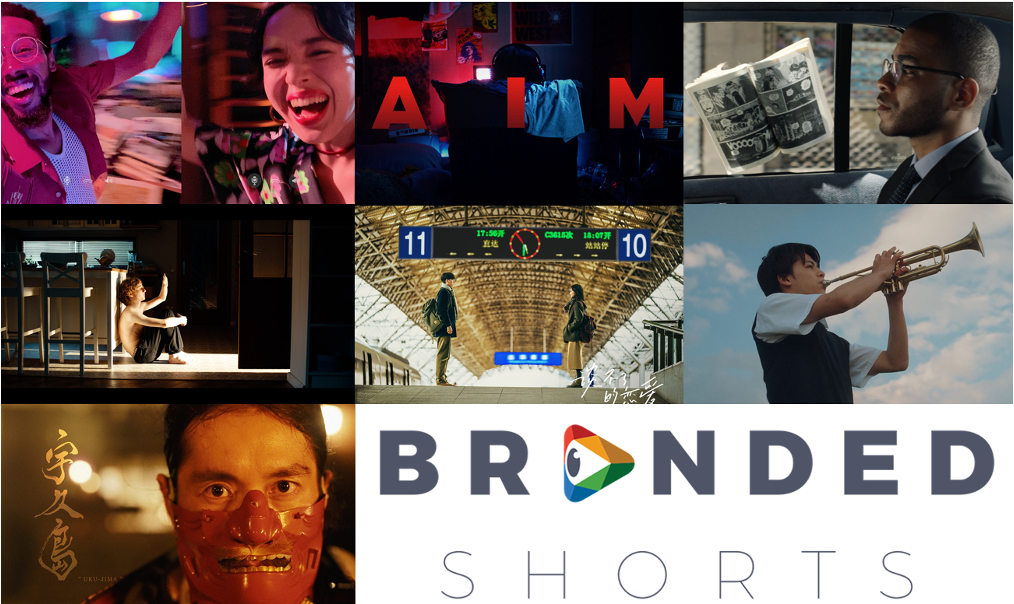 *from left
Branded Shorts of the Year [International]
Title:A LOCKDOWN LOVE STORY/2:20/Denmark/2021
Client:HEINEKEN
Agency:PUBLICIS ITALY
Production:DIVISION
Branded Shorts of the Year [National]
Title:AIM / 21:54 / Japan / 2021
Client:NETGEAR Japan
Agency:matsuo project Inc.
Production:matsuo project Inc.
Deloitte Digital Award
Title:Taking Flight / 1:40 / Japan / 2021
Client:Kodansha
Agency:Gretel
Production:MJZ
Title:The Wish / 3:49 / Germany / 2021
Client:Penny
Agency:Serviceplan Germany
Production:Iconoclast Germany
Title:Unspoken Love /8:47 / 中国 / 2021
Client:OPPO
Agency:OPPO
Production:The Eye Advertising & Films
HR Competition supported by Indeed HR Award
Title:Kindness is also yours /3:24/Japan/2021
Client:HIIGAKKAN CO., LTD
Production:PARADOX
The 11th Visual Tourism Award, Japan Tourism Agency Commisioner's Award
Title:Ukujima / 4:02 / Japan / 2021
Client:Uku Island Tourist Association
Agency:Nagasaki International Television
Production:LUCA
SSFF & ASIA 2022 Official Competition Sponsor