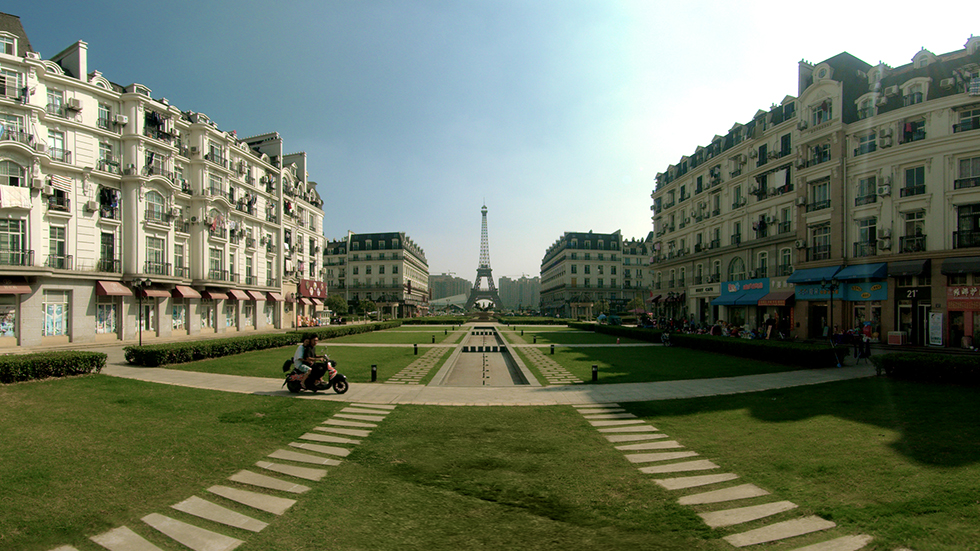 THE REAL THING is a VR journey into a copy of our world, exploring real-life stories inside China's replicas of Paris, Venice and London.
Director

Benoit Felici, Mathias Chelebourg

Time

0:16:23

Country

France

Genre

VR

Year

2018
Official selection at Sheffield Doc/Fest 18' (UK)
Benoit Felici, Mathias Chelebourg
Benoit Felici is a French-Italian filmmaker graduated from the ZeLIG film school in Italy. His previous film "Unfinished Italy" was a journey into the remains of incomplete buildings and infrastructure, scattered throughout rural Italy, and which had turned into ruins. The film received 15 international awards (Documenta Madrid, Premiers Plans d'Angers) and was screened widely in the international film festivals circuit. In THE REAL THING, Benoit follows the path that led him to "Unfinished Italy" and brings his reflection to a new focus: the world's architectural replicas, the reality of life in fake surroundings. In 2013 Benoit Felici received the Foundation Lagard?re's Excellence Grant as a documentary author.
Screenings venue
schedule
Online Screenings / Ticket Reservation
Venues
3D Venue "DOOR" Theater supported by NTT
April 28th – June 30th
SSFF & ASIA 2022 Official Competition Sponsor