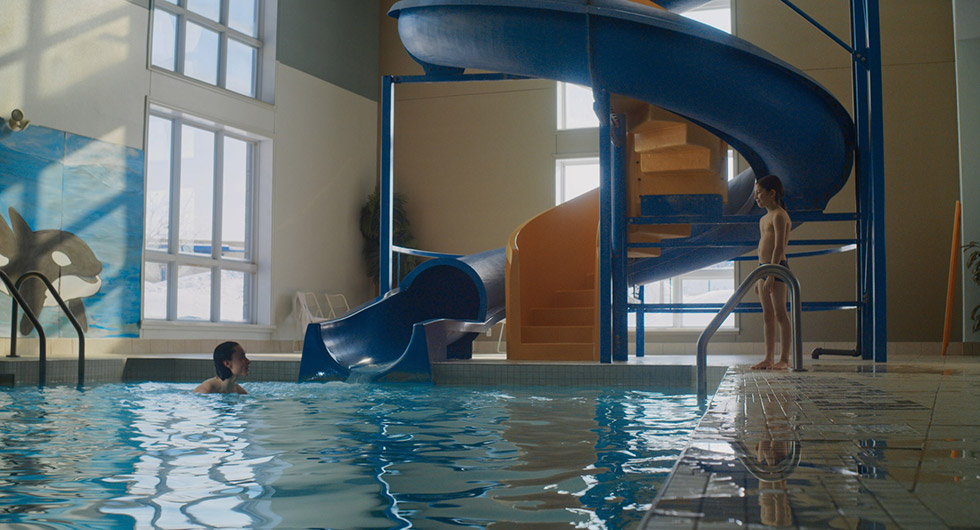 Damien, a 16-year old swimmer, clashes with his Coach at practice. In parallel, Damien plays with his younger brother at a hotel waterslide, but his erratic behaviour shows something hidden beneath the surface. Bleach explores the confusing moments following trauma and abuse, and how big each small step can be.
Director

Mattias Graham

Time

0:14:43

Country

Canada

Genre

Drama

Year

2021
In The Palace Short Film Festival 2022
Longue Vue sur le Court 2021
Regard sur le court métrage au Saguenay (volet scolaire) 2022
Rendez-vous du cinéma québécois 2022
CineFest Sudbury 2021
Canadian Film Fest 2022
International Film Festival of Ottawa 2022
Mattias Graham
Mattias Graham is a settler filmmaker from Regina, Saskatchewan (Treaty 4) based in Montreal, Quebec. With a BFA from Concordia University, his work focuses on prairie stories, masculinity, and helping others tell their stories. He also works as an editor, and is a long-time member of the Saskatchewan Filmpool Cooperative.

SSFF & ASIA 2022 Official Competition Sponsor