Dates

Tuesday, 6th June – Monday, 26th June

Online Screenings

Thursday, April 27th – Sunday, July 10th

Screening Venues

TORQUE SPICE & HERB, TABLE & COURT(Shibuya), Futakotamagawa Rise Studio & Hall ,Euro Live, Omotesando Hills Space O、Akasaka Intercity Conference, Online Venue.
*Schedules varies by venue.

Short Films

Approximately 270 selected works from 5,215 films collected from approximately 120 countries and regions around the world will be screened.

Admission

Free (※Special events will have an admission charge)

Organizer

Committee for Short Shorts / Committee for Short Shorts Film Festival Asia
*All events, films and schedules are subject to change.
About SSFF & ASIA 2023 COVID-19 implementation of measures to prevent the spread of infection
At the SSFF & ASIA 2022, the following measures to prevent the spread of the novel coronavirus will be implemented during the event. We apologize for any inconvenience. However, we ask for your understanding and cooperation to ensure safe implementation.
Requests to our festival attendees:
[1] Your body temperature will be measured upon reception, waiting, entry/exit, and arrival at the reception area.
There will be alcohol disinfection stations at the reception and venue entrance. Please cooperate with hand disinfection.
Observe the cough etiquette while waiting. *When coughing or sneezing, please use a mask, tissue, handkerchief, or sleeves to hold your mouth and nose down.
Please refrain from conversations and speaking out loudly while waiting.
[2] Inside the venue
If you feel ill during screening, or become sick, please do not hesitate to contact a staff member near you.
Wearing masks: Due to changes in the "Guidelines for preventing the spread of new coronavirus infections" by the National Federation of Entertainment and Life Health Trade Associations, wearing masks will based on individual judgment.
Additionally, in order to ensure an environment where visitors can enjoy the festival with safely, we ask for your cooperation,
with health etiquette like covering your mouth when coughing, etc.
[3] Measures by the organizer and staff
The staff will subject to checking their body temperature and physical condition in advance.
All staff shall wear masks.
Regular disinfection will be conducted with in the venue, such as for doors and reception desks.
*Please note in advance that the above measures may be subject to change.
SSFF & ASIA 2023 Theme: UNLOCK
This year, SSFF & ASIA is celebrating the 25th anniversary of its International Competition and the 20th anniversary of its Asia-Japan Competition.
Over the past 25 years, SSFF & ASIA has received 107,844 submissions from around the world, submissions from 99,571 directors, and more than 850,000 people have attended the festival. The festival has been held in Japan, United States, Mexico, Myanmar, Malaysia, and Singapore.
 While being mindful of the community the festival that it has cultivated over the years, with our filmmakers and supporters, in hopes to "UNLOCK" a new way of being, SSFF & ASIA will continue to launch a platform that will manage and connect creators and supporters. Such as the "Unlock -Jumping into a New World- Program", a series of film that depicts the life after COVID, and festival's promotion video contest where audience could vote using NFTs.
We are also having filmmakers visit Japan for the first time in three years since the pandemic.
SSFF & ASIA has digitalized distribution of printed materials such as tickets and flyers from 2020. SSFF & ASIA has started to implement SDGs step by step.
In addition, we will continue to develop programs with themes like "Diversity," "War and the Power to Live," and "Save the Earth!" The festival will work to raise awareness of SDGs through programs like the "Women in Cinema Project" and various awards for these and other SDGs themed programs.
Short film is a cinematic piece of work that ranges from lengths as short as 1 minute to as long as approximately 30 minutes. For the Official Competition of SSFF & ASIA, submitted works are restricted to less than 25 minutes. Despite its short length, there is a wide variety in these works such as drama, animation, and documentary and many of the stories are rich in wit and cinematic expression that can only be possible given the short length of the piece.
There are quite a few directors who started out their careers making short films such as George Lucas, Francis Ford Coppola, and Steven Spielberg, and there are many short films that have famous actors appear in them as well. Furthermore, short films provide a format that cultivates the talent of up and coming filmmakers, and film festivals are a gateway for their success.
How would you like to witness the possibilities of future filmmakers at this film festival?
Background of the SSFF & ASIA
In 1999, actor Tetsuya Bessho, member of the Screen Actors Guild of America (SAG), has worked to introduce the then new genre, "short films," which he first encountered in the United States, to film fans in Japan as the American Short Shorts Film Festival. In 2001, the festival was renamed the Short Shorts Film Festival.
In 2004, SSFF was recognized as an Academy Award® accredited film festival.
In the same year, SSFF was established with the aim of promoting new visual culture from Asia and nurturing up-and-coming young filmmakers. The Short Shorts Film Festival Asia (SSFF ASIA, co-sponsored by Tokyo Metropolitan Government) was established and the festival is now known collectively as SSFF & ASIA.
To commemorate the festival's 20th anniversary in 2018, the Grand Prix film was named the "George Lucas Award" in honor of director George Lucas.
In January 2019, the Short Shorts Film Festival in Hollywood was held to celebrate the 20th anniversary of the festival. In addition, beginning with the 2019 festival, in addition to the International, Asia International, and Japan, the Non-Fiction Competition and this year, the Animation Competition Best Short winners have also become eligible for nomination at the Academy Awards the following year. SSFF & ASIA will continue to support young creators through the festival.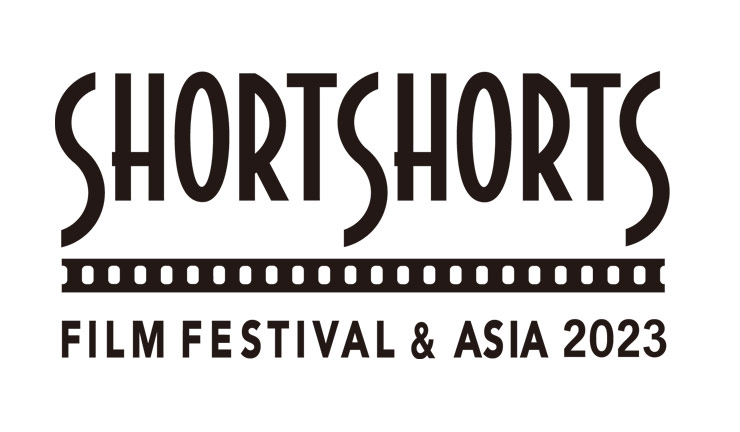 Message from the Governor of Tokyo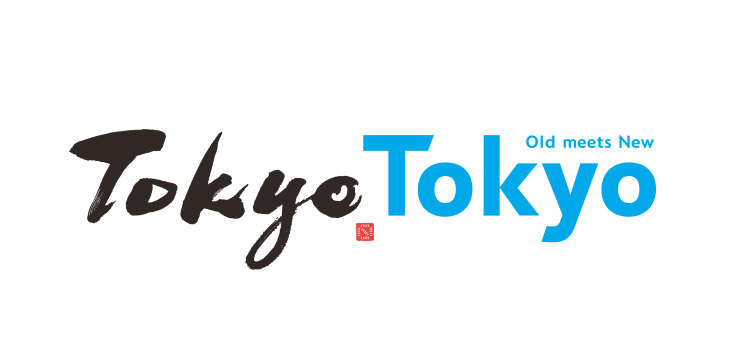 It gives me great pleasure as Governor of Tokyo to welcome you to the Short Shorts Film Festival & Asia 2023, an event co-organized by the Tokyo Metropolitan Government.
This year, the Short Shorts Film Festival & Asia event reaches an important milestone as it celebrates its 25th anniversary. The festival has grown to become one of Asia's preeminent international short film festivals. These films contain messages condensed into a short time frame by creators brimming with youth and talent. I am very pleased that this festival has served as a springboard to launch the career of many talented creators on to the world stage from Tokyo.
Many creative films of various genres that feature Tokyo as a theme have once again been submitted for a wonderful Cinematic Tokyo Competition. Tokyo boasts a sophisticated urban environment and a rich history and culture passed down from the Edo period. By continuing to hold this competition, I am certain that over time the people of the world will come to know the diverse attractions of Tokyo in more vivid detail.
In addition, starting with this year's festival, short films produced for the Sustainable Recovery Project will be shown. The films depict how the economy, society, and mindset of people, each of which has been greatly impacted by the pandemic, are achieving a sustainable recovery. Through these films, I hope that audiences will not only enjoy the fascinating storylines, but also gain a true sense of how Tokyo is evolving into a sustainable city.
Global challenges, such as intensifying international tensions, the climate crisis, and energy instability, are threatening our daily lives. Culture and the arts, which bring joy and inspiration to people and help us form a deeper connection with others, provide us with indispensable tools to overcome these difficulties and move forward toward a bright future. I hope that holding this festival will contribute to realizing a society where dreams and hopes are planted and cultivated in the hearts of each and every individual.
In closing I would like to express my respect for the tireless efforts made by everyone involved, and extend my best wishes for the success of Short Shorts Film Festival & Asia 2023.
Koike Yuriko Governor of Tokyo
Message from the President of Short Shorts Film Festival & Asia


Tetsuya Bessho
Short Shorts Film Festival & Asia celebrates its 25th anniversary in 2023
June 4th, 1999, our festival started on this day, from the cities of street culture: Shibuya, Harajuku and Omotesando. Five years later, we established the "Asia International Program" as a partner project, gathering a fresh perspective from Asia and excitement from the world to Japan. Today, we have expanded into a festival that allows promising young filmmakers to come together, and we focus on "Today's Visual Culture" with all the support of everybody who loves cinema.br> In June, 2023, the festival celebrates its 25th anniversary. I would like to share this celebration of joy with everyone who has loved, come together, and supported our festival. Thank you so much!br> In addition, I hope this festival can be a "REUNION" for everyone, who has supported us from our opening year, but also for all of you who have participated at our festival up until today.
In this era where we are receiving endless amounts of information, we believe in the power of motion pictures – especially cinema! With this, the festival will act as the link between the past and future of cinema culture and the cinema industry.br> I thank you with all my heart; to the ones who fund, support and cooperate with us, and, above all, for all of you who attend our festival every year.
Message from Festival Ambassador


LiLiCo
This year Short Shorts Film Festival & Asia celebrates its 25th and 20th anniversary. It has been a fulfilling year and I feel that there are more motivation towards making film since we spent a most of our time at home. The very idea that came from that time are a treasure. Of course it is with the support from our volunteers and sponsors that we are able to provide a platform for film lovers. What kind of films will make us feel like we have traveled through their lives, countries, or feelings? I am looking forward to seeing everyone at the festival.
SSFF & ASIA Social Media Navigators
Daisuke-ojisan
I am very honored to be given the important role of SNS navigator.
If you're an Instagrammer, I'd like you to use this profile picture as a teacher, and without overreaching or pretending to be an expert, I'd like to be able to navigate through film festival events and short films in an easy-to-understand and fun way from the point of view of ordinary film fans. Thank you very much.
I have a column on Brillia SHORTSHORTS THEATER ONLINE (BSSTO) titled "The principle of movies and sweets."
DIZ
A film activist working as a freelancer to convey the wonders of film to as many people as possible. Hosts experiential movie events such as "The World of Wes Anderson" and "Welcome to the Nightmare Alley." SNS planning and editing for film and TV drama distribution services, copywriting, and other film related work.
Twitter https://twitter. com/dizfilms
Yuuka Terashima
Born November 5th, Osaka Prefecture.
A film lover member of "GANG PARADE" through her agency "WACK."
Currently serializing a movie column titled ""I'm going to work and see a movie today" on "Story Writer."
The 2nd major label album "OUR PARADE" will be released on May 10th.
On May 18th, LINE CUBE SHIBUYA held her biggest largest show "CROSSROADS OF FATE."
Takeru Miyazaki
Born in Nagano Prefecture in 1986. Started working as a "movie adviser" in 2015. In addition to serialization on WOWOW, Takarajimasha sweet, DOKUSO magazine, PHILE WEB, he introduces films in various programs, radio, WEB, magazines, etc. Active in a wide range of activities, including event appearances, film festival juries, cameo appearances in movies, and BRUTUS "30 Cinema Concierge."
Filmarks
"Let's meet good movies." Filmarks is one of the largest movie, drama, and animation review services in Japan. Launched in 2012 with the theme "Let's meet good movies," currently, the number of reviews has exceeded 100 million. Started handling TV dramas in 2017 and TV animatio in 2020. Based on the ability to check and post reviews of visual works, the service can be used as a "record of works viewed," "memo/reminder of works to watch," and "communication tool for sharing impressions and information of works." We also operate "Preticket," a project to screen masterpieces in movie theaters from 2021.
Organizer
Co-organizer
Patronage (Koen)
Translation Support
Award Project Support
Event Special Support
Support
Support