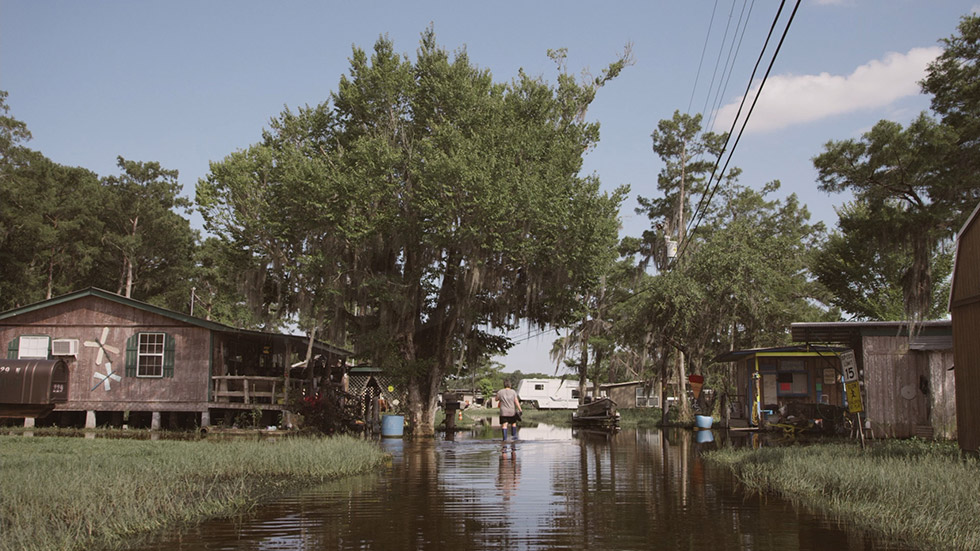 Belle River is a film about Louisiana and its peaceful inhabitants, both threatened with extinction by the emergence of the climate crisis.
Director

Guillaume Fournier, Samuel Matteau & Yannick Nolin

Time

0:10:58

Country

Canada, USA

Genre

Non-Fiction

Year

2022
Festival du court Clermont Ferrand Clermont-Ferrand, France
Tampere Film Festival Tampere, Finlande
SXSW Austin, USA
REGARD Chicoutimi, Qu?bec
Prends ?a court Montr?al, Qu?bec
Vues sur mer Gasp?sie, Qu?bec
Aspen Shortsfest Aspen, USA
Hot Docs Toronto, Canada
DOXA Vancouver, Canada
Guillaume Fournier, Samuel Matteau & Yannick Nolin
Guillaume Fournier is a screenwriter and a documentary director based in Quebec City. As a screenwriter, he has signed several short films, including Two Dollars and Free Fall. As a director, he notably co-signed the documentaries Acadiana and Belle River. In 2018, he wrote the screenplay for Elsewhere, his first feature film.

Samuel Matteau is a director based in Quebec City. Over the years, he has directed the short film Chargé, the feature documentary Le combat silencieux and the feature film Elsewhere. He works in the field of video games and is also part of the board of directors of KINOMADA, since 2019, as vice-president.

Yannick Nolin is a Quebec City based filmmaker and photographer. He is the co-founder and artistic director of KINOMADA. He has directed dozens of short films and was the director of photography for several shorts and features films, like Quatro Lunas, noted by the New York Times for its ""superb"" photography.

Screenings venue
schedule
Online Screenings / Ticket Reservation
Venues
Euro Live
2022.06.09 [Thu] 20:00 – 21:50
Venues
Online Grand Theater
April 28th – June 30th
SSFF & ASIA 2022 Official Competition Sponsor