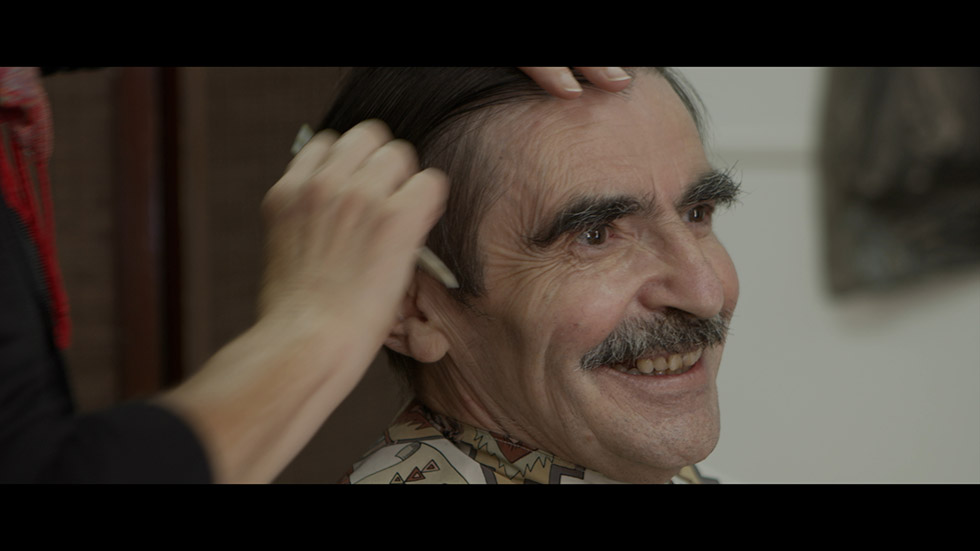 After the 2008 crisis Socorro Arenas began his career as an extra with the dream of becoming an actor one day. This documentary tells his story and, perhaps, that of many extras.
Director

Nacho Fernández

Time

0:15:52

Country

Spain

Genre

Non-Fiction

Year

2021
"15. Festival Internacional de Cine de Sax. Spain, 2021
22. Cortogenia. Spain, 2021
10. Concurso de Cortometrajes K-Lidoscopi. Spain, 2021
23. Semana del Cortometraje de la Comunidad de Madrid. Spain, 2021
15º ATLANTIDOC - Festival Internacional de Cine Documental del Uruguay, 2021
22° Festival Internacional de Cine de Lebu. Chile, 2022
9º IberoDocs. Ibero-American Documentary Film Festival Scotland. UK, 2022"
Nacho Fernández
Nacho Fernández has developed his audiovisual career in different fields such as production, editing and post-production. He currently works as an advertising director, but his interest and passion for telling stories and directing actors has led him to direct "Extra".

Screenings venue
schedule
Online Screenings / Ticket Reservation
Venues
Omotesando Hills Space O
2022.06.12 [Sun] 13:30 – 15:20
Venues
Online Grand Theater
April 28th – June 30th
SSFF & ASIA 2022 Official Competition Sponsor