A musical short film pitch competition
Calling out for musical short film projects worldwide for the purpose of discovering and supporting new talent. Three projects have been selected as finalists!
Short Shorts Film Festival & Asia has established with Amuse Co., Ltd., an entertainment company that continues to send Japanese entertainment content not only to Asia and Japan but also to the world, the Musical Short Film Pitch Competition with the aim of discovering and supporting new talent. Submissions were received from around the world and 3 projects were selected as finalists.The winning pitch will be announced at the festival's Opening Ceremony on June 7th.
Finalists
Pick A Card
Brian Morales / Composer
Brian Morales is a New York composer, orchestrator and educator who thrives on the communal participation of music and storytelling. He is most widely known for his orchestration of John Doyle's The Color Purple, which featured Cynthia Erivo. Morales is a composer whose music has been praised for its "eclectic and cinematic aesthetic" (Caesura Magazine, 2022). From a young age, Disney's Fantasia has always inspired Brian: The combination of expressive and extroverted visuals mixed with dynamic, melodramatic music is an element that regularly dominates his creative output. Many have complimented his music for its emotional catharsis and descriptive, film score-like quality.
Adam Taylor / Filmmaker
Adam Taylor is primarily known for his opera films: Connection Lost (The Tinder Opera), Something Blue (Opera di Bachelor), and Someone Like Me (Facebook Opera)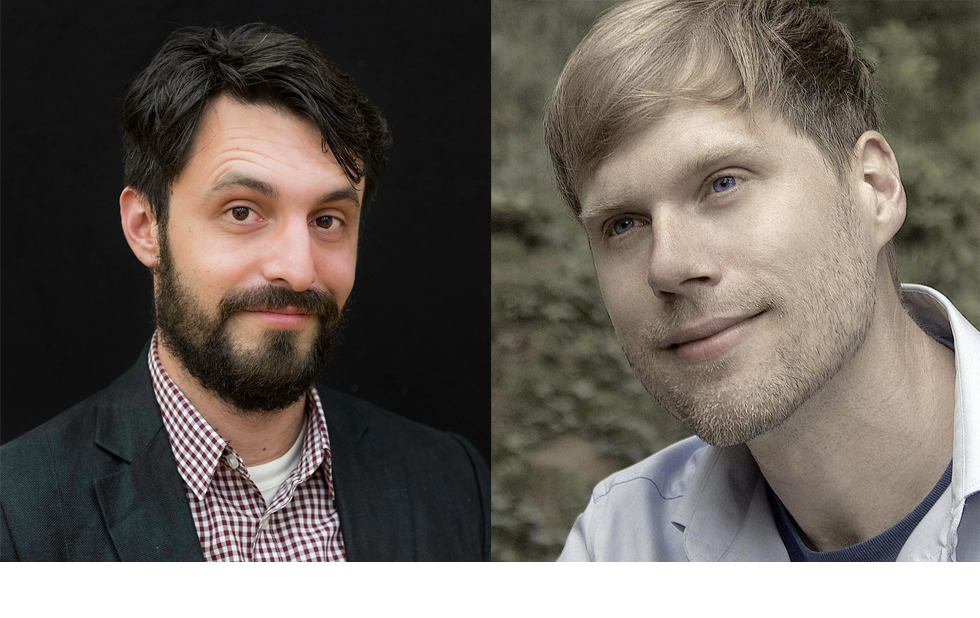 The Critic
Rami Pantoja / Producer
Rami has produced multiple shorts including BAFTA nominated 'Lucky Break' and 2020 Amuse Musical Award Finalist "Flaws". His short 'IF ' (2018) was selected at 20+ film festivals including BAFTA qualifiers Norwich and POFF shorts. 'The Silver Mask' (2020) was selected at the Oscar and BAFTA qualifying LA Short Film Festival.
Josie Charles / Director
Josie is London-based director. Her short films have been selected for a range of UK & international festivals, including London Film Week, Underwire Festival & Curzon Homegrown. She has worked with award-winning production companies RD Content & WAYE. All of her projects have a 50/50 gender balance in cast & crew. She trained as an actor at the Royal Welsh College of Music and Drama, and the National Youth Theatre.
Rachel Tookey / Writer
Rachel is represented by David Higham Associates. Previous shorts have been developed with the BFI Network, shortlisted for the Screen and Story Festival out of 1000+ entries, and commissioned by prominent arts venue The Roundhouse. Her play 'Bromley Bedlam Bethlehem' won the Methuen/Marlowe 'Other Prize', and ran at the Old Red Lion in 2019. Her debut play 'Judge Judy's Buzz World' won the Footlights' Harry Porter Prize, running at the Camden Fringe. She studied at Cambridge University where she became the first writer to win both playwriting prizes.
The Sweet Impulse
Ka-ki WONG / Co-director, writer, editor
Born in Hong Kong, Kaki is currently based between London, Hong Kong, Iceland. She graduated from the London Film School – MA in Filmmaking in March 2018. Her works have been showcased in various film festivals, including Sundance Film Festival: Hong Kong, Reykjavík International Film Festival and Underwire Film Festival.
Her latest short film, Wild Child was selected in the 14th Fresh Wave International Short Film Festival and has won the Fresh Wave Award. Her films are mainly about strange human relationships and fantasies, featuring female characters and stories. She hoped her films can lead to more discussions on female issues and can even attract more females to join the film industry to speak out their voices.
She is currently working towards her debut feature film, Fire Room. Fire Room has participated in The 18th Hong Kong – Asia Film Financing Forum and Berlinale Talents Script Station 2021.
TANG Yi / Co-director, singer, composer
Tang Yi is the winner of the 2021 Cannes short film Palme d'Or for All the Crows in the World. She moved from Hong Kong to the U.S. after being admitted into NYU Tisch School of the Arts where she received an MFA degree at Graduate Film. Yi likes to tell stories about women, underrepresented groups and social issues captured through a subversive, darkly comedic film lens. She was also named as one of the 25 Screenwriters to Watch in 2020 by Austin Film Festival after premiering her first short Black Goat.
She is currently represented by WME and M88.
Debut EP "Seriously" was released in April 2015. Yi was nominated "Best New Artist" by Hong Kong Music Critics Award in 2015. In 2016. 
Amuse Inc.
Established in 1978. In addition to managing many artists such as the Southern All Stars, Masaharu Fukuyama, Perfume, Yasuko Tomita, and Eri Fukatsu, Amuse is a comprehensive entertainment company that produces and distributes various videos, films and TV programs as well as the production of original stage productions such as Chikyu Gorgeous. The business is divided into "event-related business," "music / video business," and "casting / commercial business." In recent years, the range of businesses have expanded to include IP development, sports, and facility/venue management. Through synergy within the Amuse Group, we are working to strengthen our corporate foundation as a comprehensive entertainment group that creates culture beyond the framework of entertainment production.
Official Website : https://www.amuse.co.jp/en/
SSFF & ASIA 2022 Official Competition Sponsor