SSFF & Asia 2023_Daily Report_0621_Eurolive
2023.06.22
Back for another day of programs at Eurolive in Shibuya.
1st up was the NEO JAPAN program. Short films by up-and-coming young Japanese directors.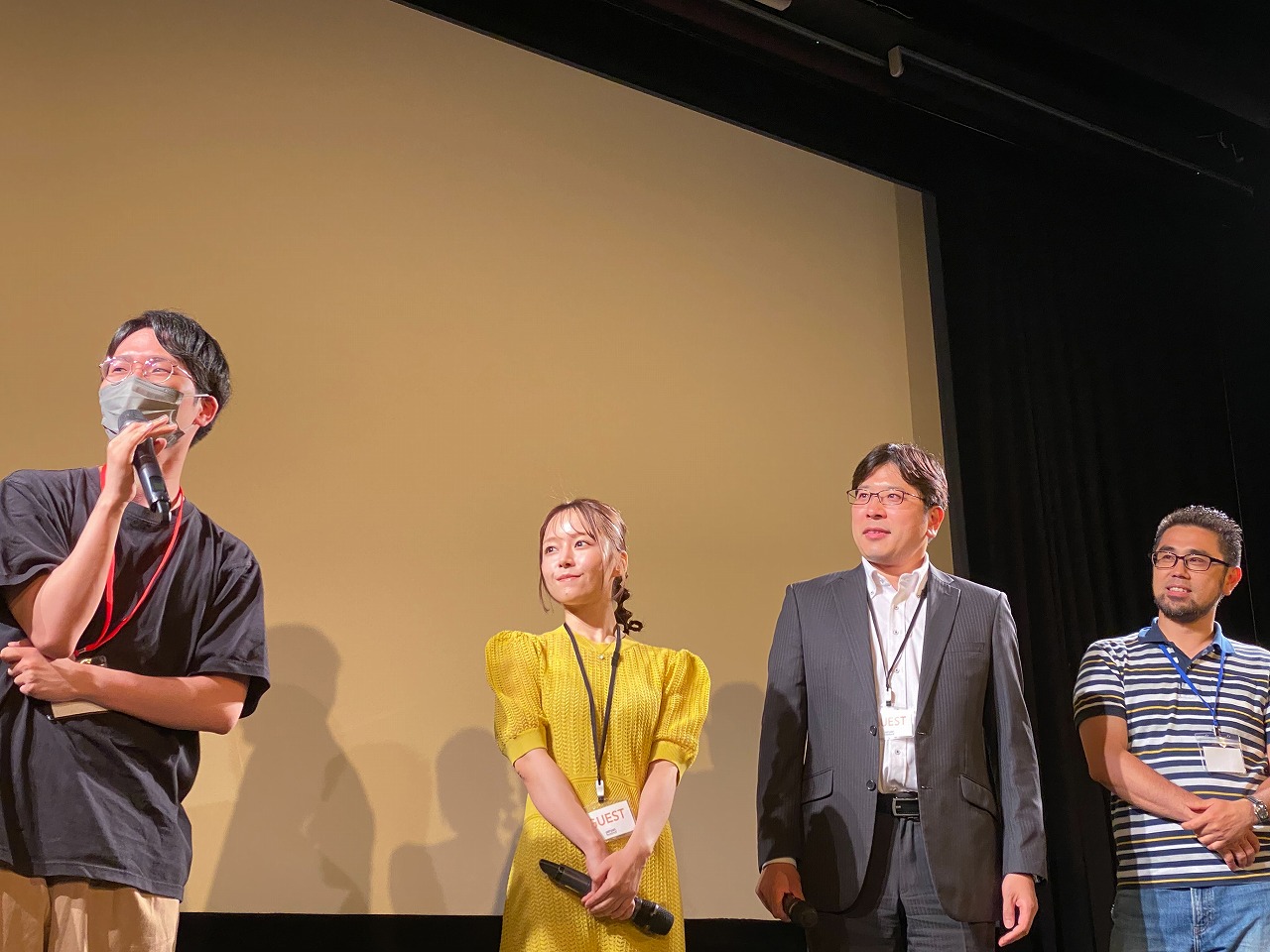 For the short film "New generation," director Hiroho Mieno, DOP Tomoki Iwakura, Misao Ueda and Yasukage Nakatsu from the cast attended for the Q&A. 
Misao Ueda, who debuted as an "actor" in this film the cast member, will be starring in this movie for the first time was surprised at the number of people who worked on set including make-up and other crew members.
"When She Dresses Up," directed by Yoshika Nakayama and cast members Misaki Hattori, Masanari Inagaki, and Rion Fukumuro appeared next. This film, which deals with friendship and sexual issues, was inspired by the director's school days.
Haruka Konuta, student director of "How Far" was the final guest for this program. Haruka, who was influenced by his father, a screenwriter, wanted to become a director. He made this film as part of his film studies.   When he had returned to his hometown for the first time in a while, his friend's parting word, "see you again" was the key that gave him the idea for his film. He is now preparing a short film for his graduation work.
The final program were a selection of short films that related to this year's festival theme: "Unlock! – Jumpning into a New World." In this program, we selected original and innovative shorts that depict the new era of a post-Covid world. The stories included new forms of communication, the fusion of cultures, digital identity, and coexistence with technology. Directed by Kanana Nae and Oh-young Kwon of a Japan-Korea collaboration "Teleporting" appeared for the Q&A. Four people, including director Nae, who was originally interested in sociology and feminism, and director Kwon Oh-young, who is studying documentary filmmaking, met at an online workshop two years ago. This self-produced short is inventive, very current in its depiction of how we connect and communicate in the digital world and also manages to be very entertaining.
Organizer
Co-organizer
Patronage (Koen)
Translation Support
Award Project Support
Event Special Support
Support
Support