Makassar is a City for Football Fans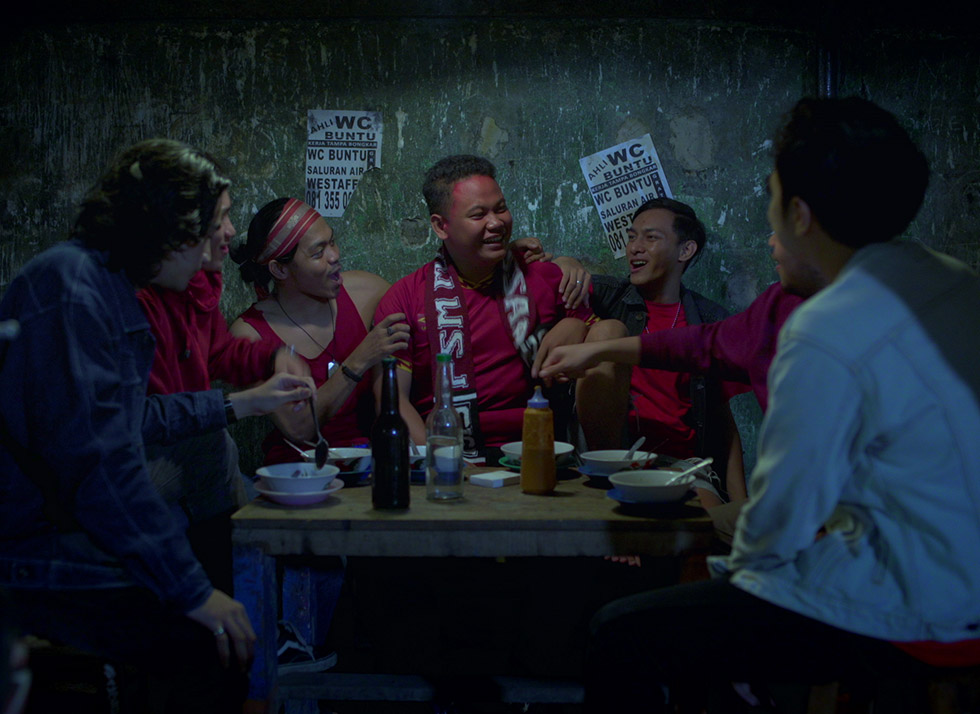 In a city where men have to go crazy about football, Akbar has to pretend to love the game in order to prevent rejection from his new college friends.
mature Mature Content:
These films may include sexual and/or violent content.
Director

Khozy Rizal

Time

0:20:00

Country

Indonesia

Genre

Drama

Year

2021
Sundance Film Festival 2022 (USA)
Sundance Film Festival 2021: Asia (USA/Indonesia)
Minikino Film Week 2021 (Indonesia)
Jogja-NETPAC Asian Film Festival 2021 (Indonesia)
Bangkok ASEAN Film Festival 2021 (Thailand)
Tampere Film Festival 2022 (Finland)
BFI Flare: LGBTIQ+ London Film Festival (United Kingdom)
Khozy Rizal
Khozy Rizal is a film director based in Makassar, Indonesia. In 2021, he made a short film called 'Makassar is a City for Football Fans'. The film won the Jury Prize at the 2021 Sundance Film Festival: Asia and was selected at 2022 Sundance Film Festival.

Screenings venue
schedule
Online Screenings / Ticket Reservation
Venues
Omotesando Hills Space O
2022.06.10 [Fri] 20:00 – 21:50
Venues
Online Grand Theater
April 28th – June 30th
SSFF & ASIA 2022 Official Competition Sponsor