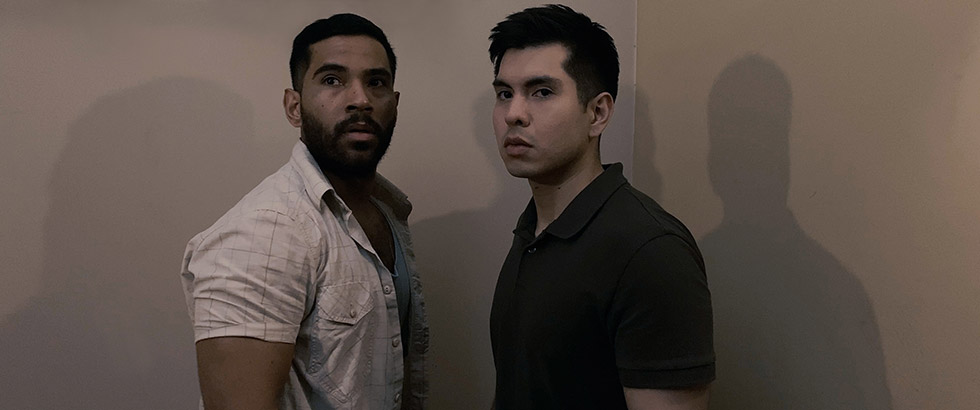 After the murder of Bernardo Aranda, which happened on September 1, 1959 in Asunción, Paraguay, two lovers are involved in an incessant persecution in which 108 men are captured and tortured, under the pretext of linking them to the crime. 61 years later, the memory always returns to the heart that never forgets.
Director

Daniel Gómez

Time

0:07:00

Country

Paraguay

Genre

Drama

Year

2020
SmartFilms 2020 (Paraguay)
Festival Internacional de Cine LesBiGayTrans 2021 (Paraguay)
Blink Film Festival 2021 (Lebanon)
Festival Audiovisual El Parque Paraguayo 2021 (Argentina)
Super 9 Mobile Film Fest 2021/22 (Portugal)
Libélula Dorada International Short Film Festival 2021 (Dominican Republic)
TATVA 2021 A Digital Film Festival 2021 (India)
Boden International Film Festival (Sweden)
Florianópolis Audiovisual Mercosur 2021 (Brazil)
Get Smart Film Festival 2021 (England)
Thessaloniki Free Short Festival 2021 (Greece)
Daniel Gómez
Paraguayan screenwriter, playwright and director. Actor and Theater Producer. Visual Artist and Graphic Designer. Multi-award winner for short films "1959" (2020) and "Carmen" (2021).

Screenings venue
schedule
Online Screenings / Ticket Reservation
Venues
Online Grand Theater
April 28th – June 30th
SSFF & ASIA 2022 Official Competition Sponsor