LEXUS SHORT FILMS SPECIAL EVENTS 2016
What is LEXUS SHORT FILMS・・・
LEXUS is committed to product innovation and design. Equally important, is their focus on supporting young artists in developing their ideas and creativity. Through the short films project, LEXUS aims to support up and coming filmmakers in creating world class films that will stimulate viewers.

LEXUS SHORT FILMS WORLD PREMIERE
This will be the world premiere of Alexis Michalik's new film, which is one of fo ur LEXUS SHORT FILMS that was selected for screening this year.
---
LEXUS SHORT FILMS 2016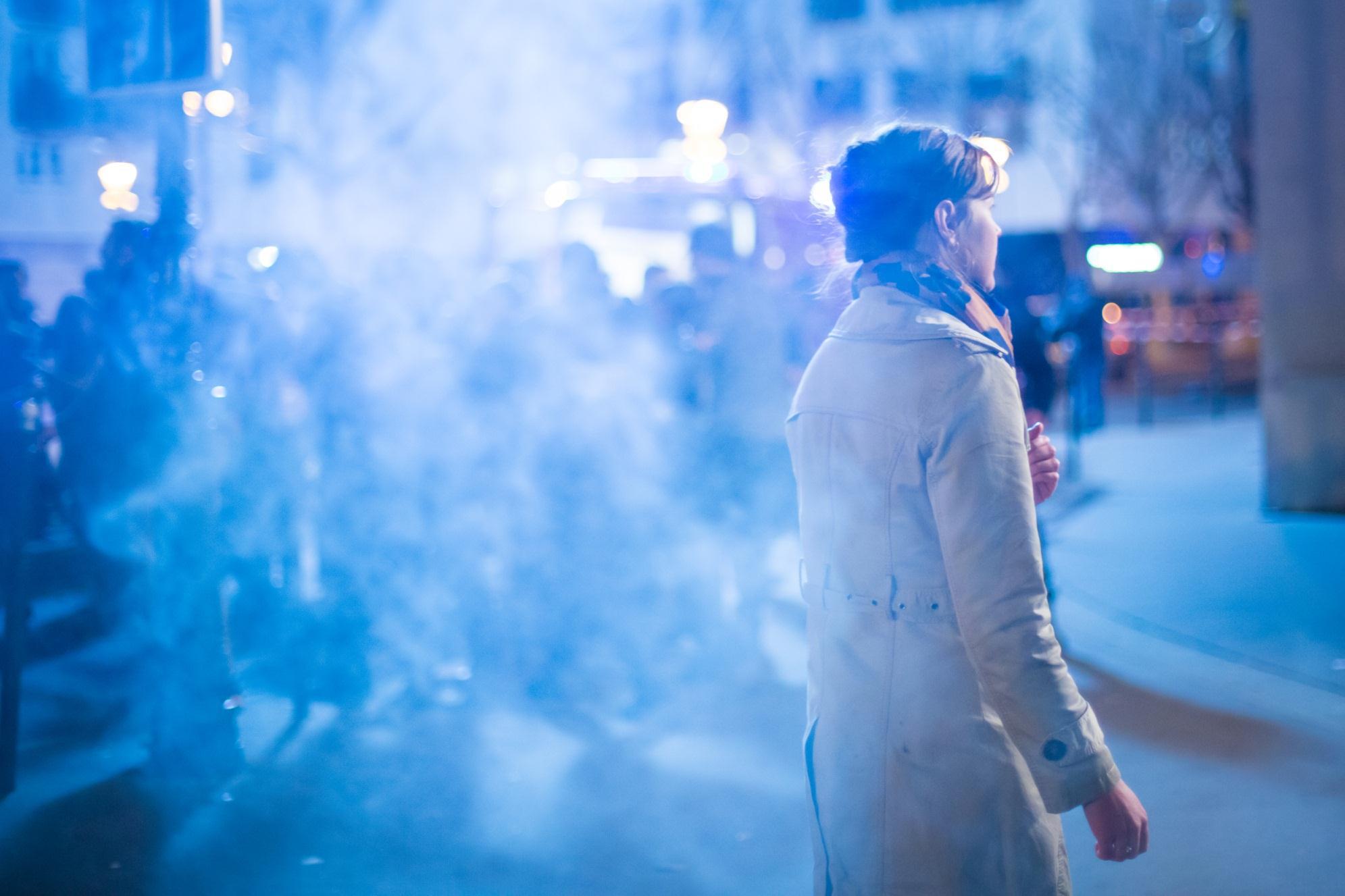 FRIDAY Night
A film by Alexis Michalik
LEXUS SHORT FILMS 2016
Winning Director
ALEXIS MICHALIK(FRANCE)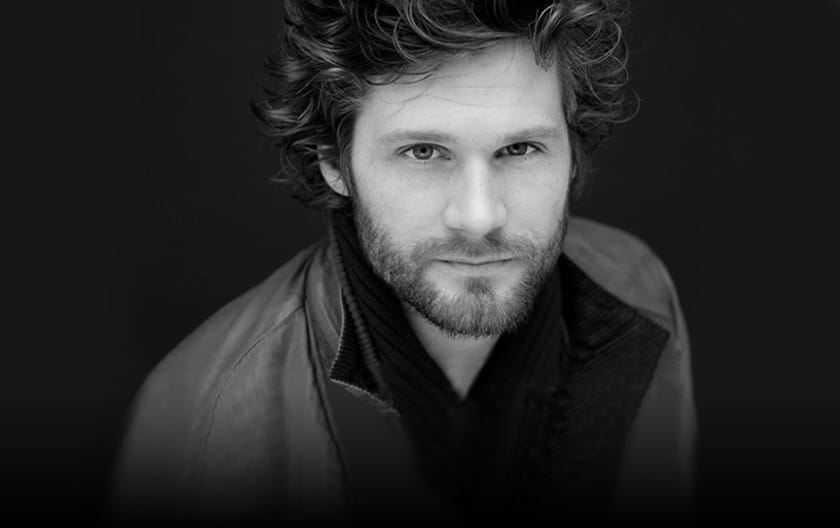 Alexis is an actor and filmmaker who has starred in several television movies and series, such as Petits meurtres en famille, Terre de lumière and Kaboul Kitchen and feature films directed by Billy Zane, Diane Kurys, Safy Nebou, Yann Samuel, Fernando Colomo, Danièle Thompson and Alexandre Arcady. Alexis is also known for acting successfully in theater in the comedy Le Dindon, staged by Thomas Le Douarec, and Ibsen and Strindberg's Les Fleurs Gelées. He is the founder of the theater company Los Figaros and after directing two short films, Au Sol, in 2013 and Pim-Poum le petit Panda, in 2014, Alexis continues to pursue his writing career and will direct his first feature film Escort Boys.
---
SPECIAL TALK SHOW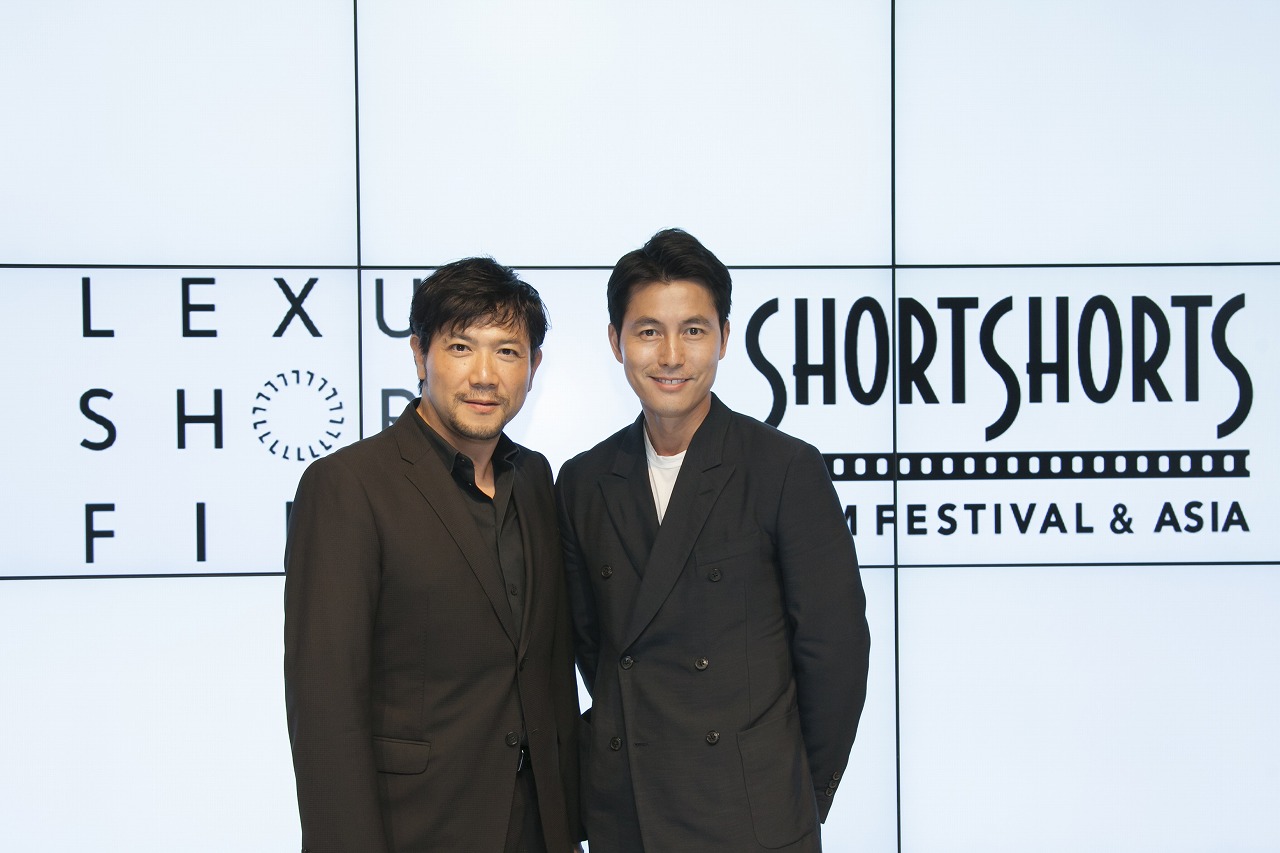 Last years event, Tetsuya Bessho,Jung Woo Sung
Along with the screening of LEXUS SHORT FILMS,
a special talk will be given by the President of SSFF & ASIA, Tetsuya Bessho, who will be accompanied by a special guest.
TALK SESSION:June 10 FRI 19:30
Venue:INTERSECT BY LEXUS – TOKYO

INTERSECT BY LEXUS-TOKYO is here

---
GUEST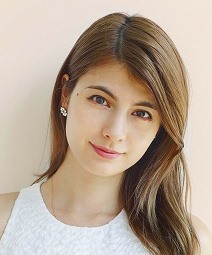 Maggy
Born May 14th, 1992. Born in Amagasaki, raised in Yokohama. Half Japanese, half Canadian. Kodansha "ViVi" exclusive model. Model debut at LesPros GIRLS AUDITION 2008. In the first year after her debut, she was selected as a regular on Fuji TV's "SPORT." Starting with TOKYO GIRLS COLLECTION she gathered the attention of the fashion scene in many venues, and further expanded her areas of activity as a model. In November of 2013, her first published photo book, "Maggy Maggy Maggy" was reprinted multiple times and become a topic of conversation . Currently, she is a regular on Nippon TV's "Hirunandesu!," an MC regular on Nippon TV Network's "BUZZ RHYTHM," an MC regular on TV Osaka's "WAZAWAZA TV," and a semi-regular on TBS's "What's the Difference." She also appears in countless variety shows, gaining popularity with women and men alike. In December of 2015 her first style book, "I'm Maggy," and second photo book, "Your Maggy♡," were published. Reprints were ordered within one week, and Maggy has continued to gain popularity.
---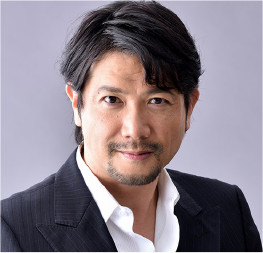 Tetsuya Bessho

Tetsuya Bessho debuted in Hollywood in 1990 with the US-Japan film "Solar Crisis." Since then he has performed in stage productions such as "Les Miserables," "Nine the Musical," and "Urinetown." He founded Short Shorts Film Festival & Asia in 1999, which he remains the president of, and received an award from the chief of the Agency for Cultural Affairs. Furthermore, in 2010 he was recipient of the Iwatani Tokiko Award Encouragement Prize from the Iwatani Tokiko Foundation. Meanwhile, he assumed the position of "Visit Japan Ambassador," part of a Japan Tourism Agency initiative, and is currently also a member of the expert panel to strengthen content at the Cabinet Secretariat' s Intellectual Property Strategy Headquarters, a Goodwill Ambassador to the Qatar Friendship Fund, a City of Yokohama Committee Member, and an EIRN (film classification and rating committee) Commission Councilor. In recent years he has also been appointed as a member of the Ministry of Foreign Affairs of Japan "Japan House" Expert Advisory Council, and as an individual in charge of promotion for "Japan" overseas on behalf of the Cabinet Office, Government of Japan. He is a Tokyo Brand Ambassador, Recipient of the 63rd Yokohama Culture Award, and in 2015 became a "Native" Ambassador of Shimada City.
---
SHORT FILM THEATER@INTERSECT BY LEXUS
At INTERSECT by LEXUS, a selection of LEXUS SHORT FILMS will be shown, along with the Academy Award-winning short film.
---
『Boogaloo and Graham』
Michael Lennox / Ireland / Drama / 2014 / 14:00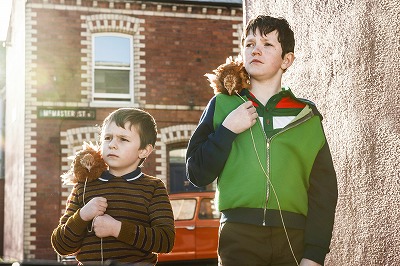 Jamesy and Malachy are over the moon when their soft-hearted Dad presents them with two baby chicks to care for, but the two boys are in for a shock when their parents announce that big changes are coming to the family.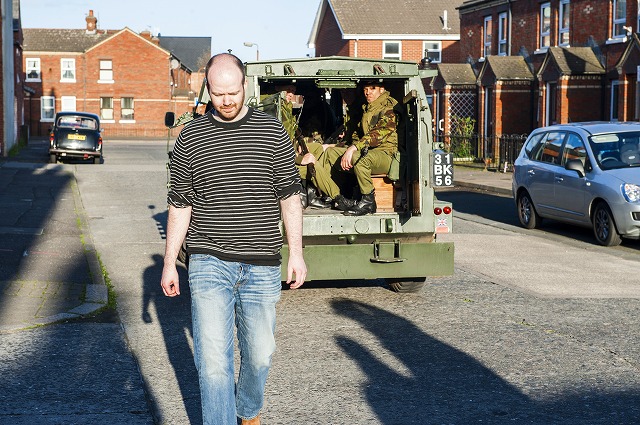 Director :Michael Lennox

Michael is a director and cinematographer from Northern Ireland.
In 2010 he earned a much-coveted place on the MA in Fiction Directing course at the National Film and Television School (he was Northern Ireland Screen Scholar 2010 and Shine Scholar 2011).

The 87th (2015) Academy Awards® Nominee for Best Short (Live Action)
British Academy of Film & Television Awards 2014 (UK) Best British Short Film
Savannah Film Festival 2014 (USA) Best World Short
---
『Mr. Foley』
D.A.D.D.Y. / Ireland / Comedy/ 2009 / 4:00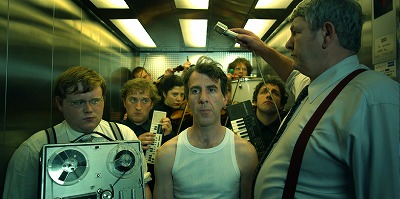 A man wakes up to a world that is completely silent, save for the team of musicians and sound effect artists who are providing the live accompaniment to his life.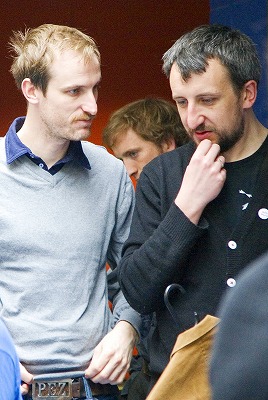 Director :D.A.D.D.Y.

Mike Ahern & Enda Loughman have been directing together under the name D.A.D.D.Y. since 2002.
D.A.D.D.Y. was founded after collaborating on and winning best new animation at Galway Film Fleadh for the innovative animated music video 'Padre Pio' in 2001.

Galoway Film Festival 2009 (Ireland)
San Fransisco Short Film Festival 2009 (USA) Best Short Film
Dresden International Short Film Festival 2010 (Germany)
---
LEXUS SHORT FILMS 2014
『Operation Barn Owl』
Director & Co-writer: Satsuki Okawa / Co-writer: Ken Ochiai / USA / Drama / 2014 / 13:45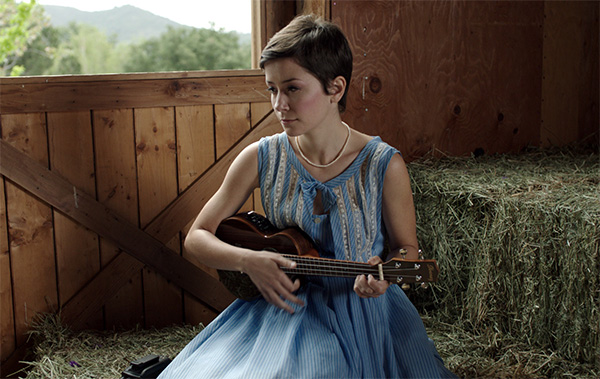 Ellen's best friend Jonah wants to create a unique and picturesque proposal to his girlfriend. Banding together with a group of friends, Ellen works diligently to ensure that the meticulously planned show of affection goes off without a hitch, but issues arise along the way. Ellen must overcome her feelings for Jonah and any past promises they made to each other for the proposal to go as planned.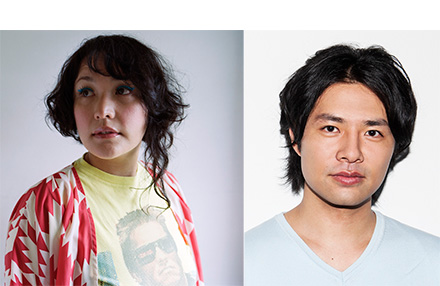 Director & Co-writer : Satsuki Okawa

Born in Tokyo, Satsuki earned her BA from Nihon University College of Arts and went on to graduate with an MFA from Columbia University in New York. Upon her graduation from Columbia, she directed several short films including "Koyuki's Wandering Football", which was commissioned for the Japanese Professional Football League as the J-league's 20 year anniversary project. Last year's Yubari favorite "Little Kyota Neon Hood" went on to gain acclaim on the international film festival circuit. The film not only won numerous awards domestically, but internationally.
Co-writer : Ken Ochiai

Ochiai made his first film at age 12 and left Tokyo after high school to pursue his dream of becoming a film director in the United States. After receiving a B.A. in production from the U.S.C. School of Cinematic Arts, he earned his M.F.A. from the American Film Institute Conservatory. To date, Ochiai has made more than 30 short films, commercials, and music videos, as well as three feature films. Of these, "Frog in the Well" won the Crystal Award at the Heartland Film Festival, and "Miyuki's Wind Bell" won the Sapporo Peace Award at the Sapporo Short Fest.
---
『The Fantastic Books of Mr. Morris Lessmore』
William Joyce & Brandon Oldenburg / USA / Animation / 2011 / 16:40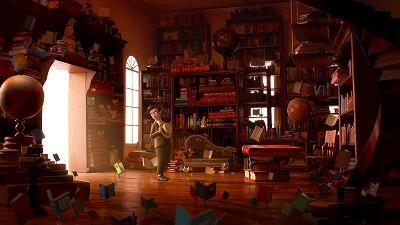 A story of people who devote their lives to books and of books that return the favor, this is a poignant, humorous allegory about the curative power of stories. Using a variety of animation techniques, it embraces a hybridity that harks back to silent films and Technicolor musicals.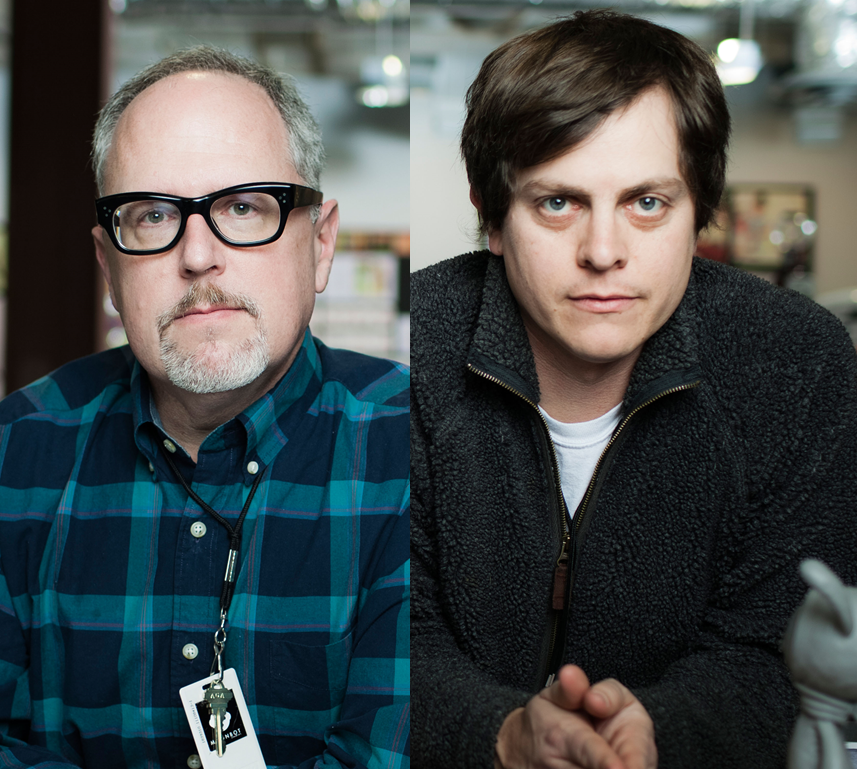 Director :William Joyce & Brandon Oldenburg

William is a world-renowned author, illustrator and leader in the digital animation industry.
His projects have been produced by nearly every major animation studio, including Disney and DreamWorks. Brandon co-founded Reel FX Creative Studios in 1995, serving as Senior Creative Director for 15 years and collaborating with clients such as Pixar and Blue Sky Studios.

The 84th (2012) Academy Award® Nominee for Best Short (Animated)
Austin Film Festival 2011 (USA) Best Animation Short Film Award
Florida Film Festival 2011 (USA) Best Short & Audience Award
---
『The Fantastic Love of Beeboy & Flowergirl』
Clemens Roth / Germany / Romance/Drama/ 2015/ 10:00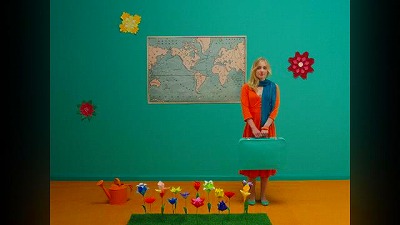 Peter is being followed by killer bees. Elsa collects exotic flowers. Their desire to be together seems obstructed by daunting challenges. But in their fantasy world there is little room for reality and plenty of room for the extraordinary.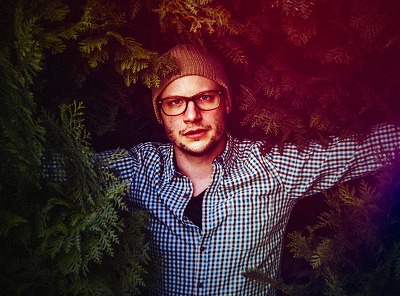 Director :Clemens Roth

Clemens Roth
Born in Austria nineteen eighty two he grew up with the loving care of Television and VHS-tapes. Soon he fell in love with his first Videocamera. Plans to become painter, poet or robot-engineer were stopped. Instead he studied Film at the beautiful University of Vienna and later even at the renowned Filmakademie Baden-Württemberg, Germany.

Denver Film Festival 2015 (USA)

International Student Film Director
Aesthetica Short Film Festival 2015 (UK)
---
第87回米国アカデミー賞短編実写部門受賞
『THE PHONE CALL』
Mat Kirkby / UK / Drama/ 2013 / 20:00

Heather is a shy lady who works at a helpline call centre. When she receives a phone call from a mystery man, she has no idea that the encounter will change her life forever.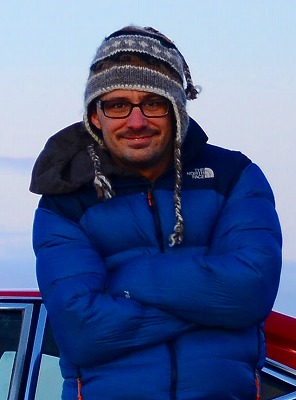 Director :Mat Kirkby

Mat is an award winning commercial and music video director and writer working out of Ridley Scott Associates in London.
His work includes videos for Adele, Basement Jaxx and Muse, and adverts for Nike and Playstation. Mat has appeared on the cover of Screen International as a "UK Star of Tomorrow."

The 87th (2015) Academy Awards® Winner for Best Short (Live Action)
Tribeca Film Festival 2014 (USA) Best Drama Film
Short Shorts Film Festival & Asia 2014 Audience Award (International Competition)

---
LEXUS SHORT FILMS 2014
『Market Hours』
Jon Goldman / USA / Drama /2014 / 14:11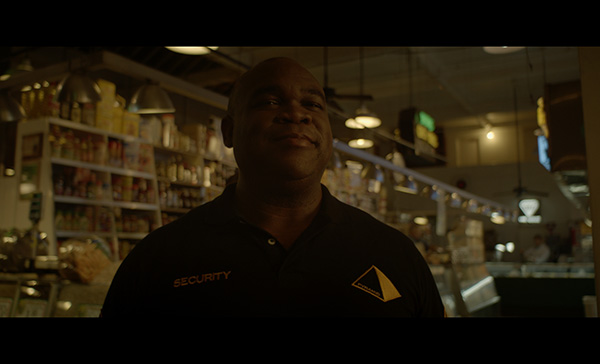 Randall spends his days imagining the vibrant inner lives of various vendors at the multicultural urban market where he works: none more so than Angela, an angel with her own pastry shop. But Randall's inattention to his work has lead to a string of thefts and soon threatens to cost him his job. A chance encounter with a beautiful starlet and her lapdog provides Randall not only an opportunity to break the ice with Angela, but a chance to prove his worth to everyone at the market – including himself.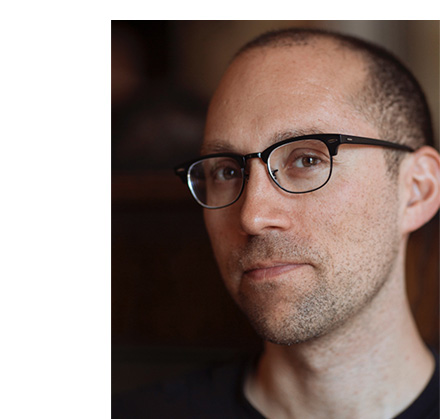 Director :Jon Goldman

Born in Boulder, Colorado, Goldman spent several years of his adolescence in Paris, acquiring an early taste for world cinema, foreign languages, and international stories. After attending Stanford University and receiving a B.A. in English Literature and Creative Writing, he received accolades for his short film "Diplomacy." A wry take on the power of interpreters in top-level negotiations between the United States and Iran, it played at over two dozen film festivals worldwide. Goldman was selected to participate in both the Film Independent Directing Lab and Film Independent Screenwriting Lab, and was previously both an Academy of Motion Picture Arts & Science Nicholl Fellowship Finalist.
---
■INTERSECT BY LEXUS-TOKYO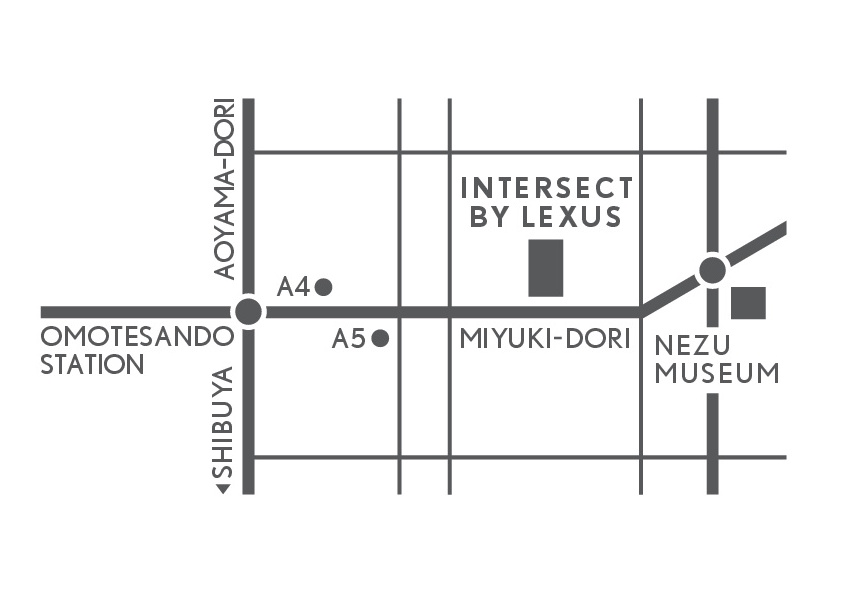 INTERSECT BY LEXUS-TOKYO
4-21-26 Minemi Aoyama, Minato-ku Tokyo 107-0062

ACCESS
From Exit A4/A5, Omotesando Station (Tokyo Metro Ginza Line, Chiyoda Line,Hanzomon Line)

go to top