Screening and Talk Event for the Student Competition.
SHIDAX / June 17th (Sun)11:20 - 13:10
The new competition for the 2018 edition presented in collaboration with FELLOWS, a company expanding its creator management services in 10 areas nationwide! It introduces national short films that are less than 5 minutes created by students.
We gathered high quality and unique films that will brighten up the future of the film industry.
After the program, a talk session will be held with jury member Shinji Higuchi (film director) and Tomoo Ito(film producer).
Date : June 17th (Sun) Time: 11:20 - 13:10
Location : SHIDAX CURTURE HALL
Ticket reservation : http://shortshorts2018shidax0617.peatix.com
Admission Free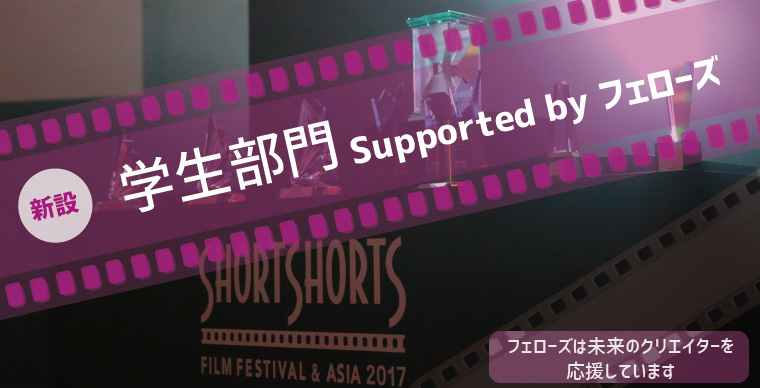 Guest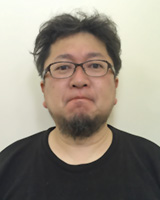 Shinji Higuchi / Film Director, SFX Director
Born in September 22, 1965, film director Shinji Higuchi started his career with the 1984 film "Gojira". Higuchi directed the "Tokusatsu" element for "Gamera daikaijû kuchu kessen" (1995), and received a Special Mention Award at the Japan Academy Awards. Higuchi also produced the storyboard and imageboards for the "Jo" and "Ha" episodes of the "Neon Genesis Evangelion" film series. In 2012 for his 9th film "Nobou no Shiro", he was awarded Best Director at the Japan Academy Awards. In 2016, his film "Shin Godzilla" won Best Film and Best Director in the same program. In 2017, Higuchi joined the "Tokusatsu" team for the historical fantasy film "Moribito: Guardian of the Spirit".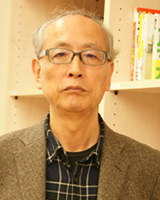 Tomoo Ito / Film Producer
Tomoo Ito is a film producer at DIG&FELLOWS. He has been active in the film industry for a long time and produced "Memory" by Toho, starring Junichi Okada and directed by Yasuo Furuhata (released in May 2017), as well as "Château de la Reine", "A Boy Called H", "Mr. Baseball" produced by Universal Studios, "Uh, Yeah" and "Yasha" starring Ken Takakura. Other than films, he has been involved in many projects such as drama series and TV movies.
*The event and film details may change.
*The speakers may change.
My secret school days
Yoko Asano/4:06/Japan/Animation/2017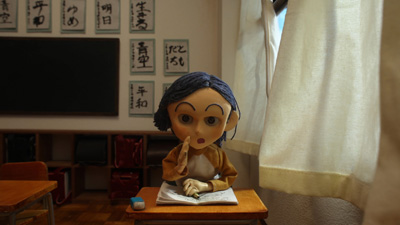 "I wish that loudmouth girl and mean boy fly away into the sky." A girl who hates school dives into her imagination in the corner of the classroom.
10424
Tatsuki Imaji/4:59/Japan/Documentary/2017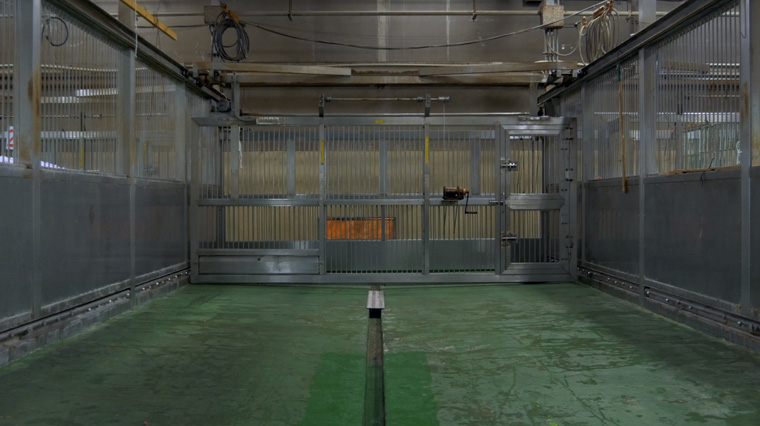 The relationship between humans and "them" has been evolving over time. It isn't easy to talk about it now that one of "them" is part of the family, and everyone tries to avoid the topic. What is the meaning behind "their" existence?
instant-friend
Nobuyuki Yamatsu/4:58/Japan/Drama/2018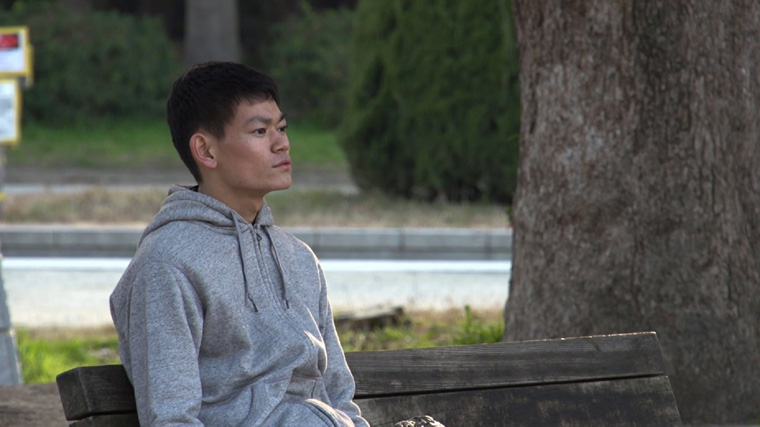 Today, people are living with complex relationships in a society where anything can be done very easily. A lonely boy wanted to have friends. One day while watching the other boys playing in the park, this longing became stronger. This is a 5 minute film
dhrma - ciaxxo
Kotaro Saito/2:47/Japan/Music Video/2017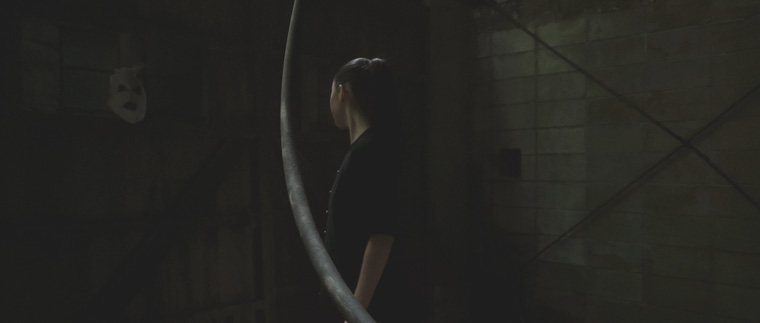 This is a music video that seamlessly expresses the ambiguity of human senses, the mind and space perception.
the Fire Celebration at Kurama
Yosuke Tani/4:26/Japan/Animation/2017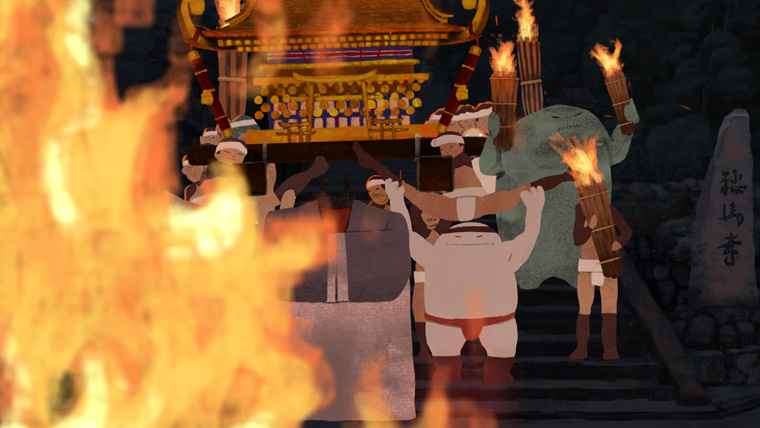 Yuki Shrine in Kurama, Kyoto; a place where a fire celebration organized by the city is held. This is a fusion of a documentary and fantasy story where humans, the deity, and the ghosts come together to create the festival.
you and
Yuto Hirayama/4:50/Japan/Drama/2018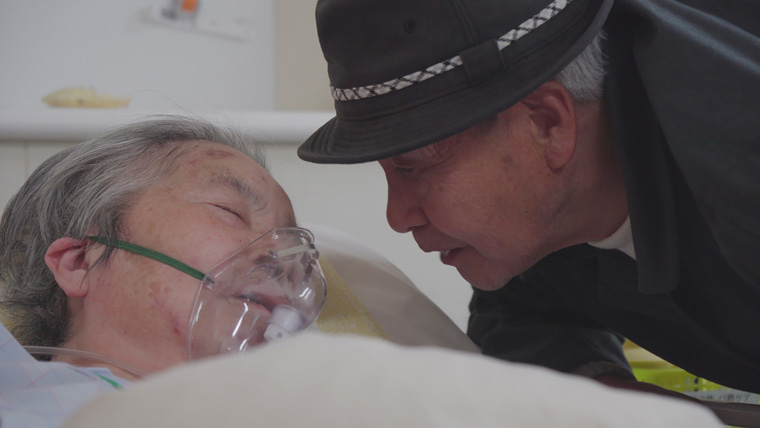 This is a story about an ordinary couple. Their happy days pass by quickly, and the wife later becomes bedridden due to brain tumor. She won't survive long, and her husband can merely watch over his beloved wife. A universal story about the meeting and pa
akaikasa -red umbrella-
Masato Takahashi/5:00/Japan/Horror/2017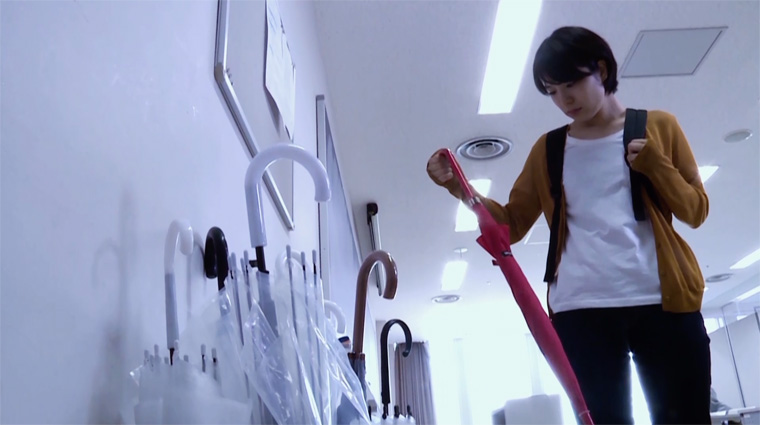 I've come across countless situations where I've forgotten my umbrella in a sudden rainfall. In this story, a woman forgets her umbrella, and unintentionally takes somebody's "red umbrella". Her ignorant actions cause her to encounter mysterious events, o
JOURNEY
Jun Hatano/5:00/Japan/Animation/2018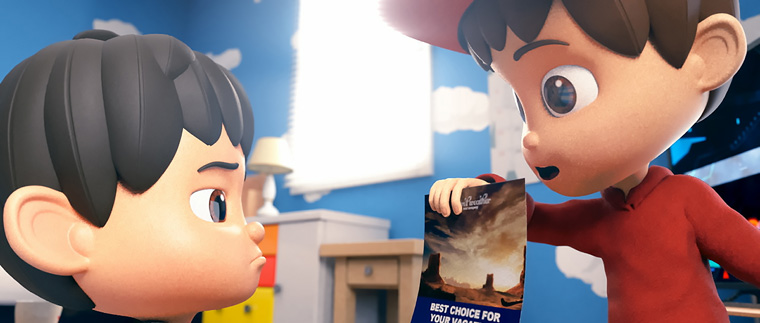 Nothing beats experience. This animation illustrates a protagonist who tends to close himself off in his own world. Encountering various problems, he eventually starts to mature as a person. A graduation project created by students from the CG Film Depart
Hidden Side of Gold
Wataru Takahashi/4:56/Japan/Documentary/2017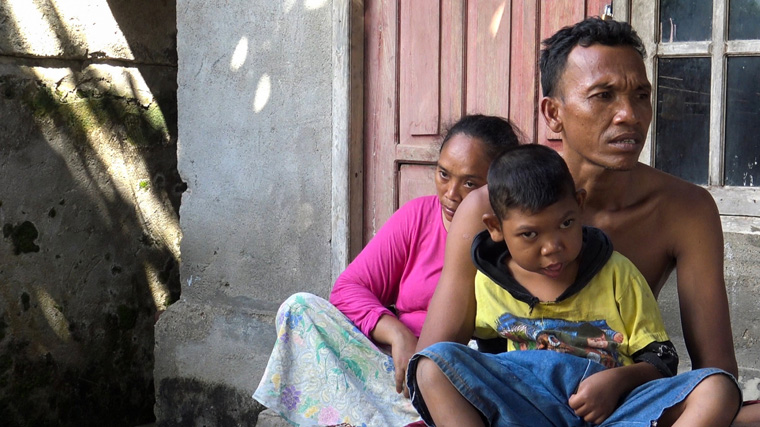 Pulau Lombok, Indonesia. On this island, the discovery of gold in 2006 caused a serious mercury contamination from goldmining. This is an examination of the present and future of the island.
COCKROACH
Hyeon Gyu Kim /4:28/Japan/Comedy/2018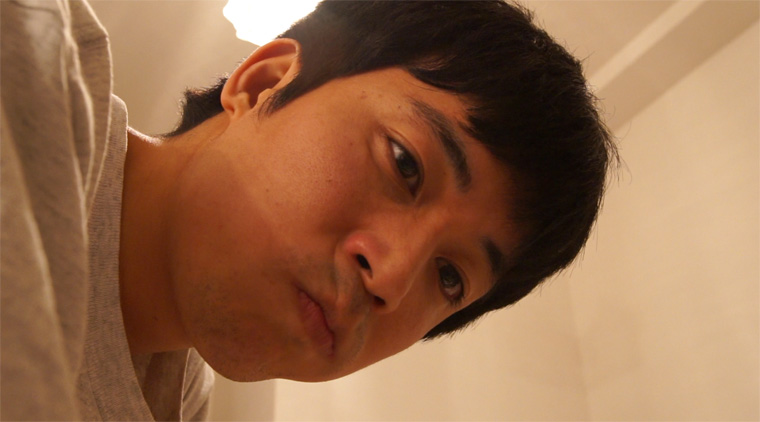 A sudden call arrives from his girlfriend in the middle of the night.
"Hey sweet Mika"
Contrary to his sweet voice, the girl seems very busy.
She hangs up the phone leaving only the words: "Come right away!"